Not looking for Images Developers? Find other types of developers:
View Profile
Freelance Images developer in Bradford, United States
Web Designer willing to go the extra mile
Navigating Web Design and HTML + CSS comes naturally to me. I understand the relevance of future technological direction and its impact on the design formats we use today. Just as I love Web Design, HTML and CSS, one of my passion is to share my experience and knowledge through collaboration where all participants benefit. I make sure every person I mentor takes away new, solid knowledge condusive to their fields. I mentor with simple to understand language and terminology, clear examples and honest patience. Every time you have a lesson with me, I guarantee you will level up. 🎓 My knowledge in Web Design can be found in further detail in Smashing Magazine: https://www.smashingmagazine.com/author/ricardozea/ If you are more interested what I have to say about this realm, below are t...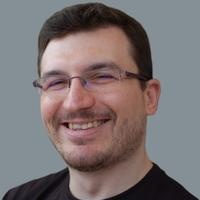 View Profile
Freelance Images developer in Genoa, Italy
Expert HTML, CSS, Javascript, jQuery, PHP and Wordpress teacher and developer
Hi there! My name is Matteo and I have spent the better part of the last decade as a front-end web developer for web agencies. I am expert in the use of HTML, CSS, Javascript, jQuery, PHP and SQL to create front-ends, specially when they come in the form of Wordpress themes. I also have a huge passion for teaching and learning. I have spent a significant amout of time teaching computer science students topics ranging from the basics of programming to niche web development frameworks. If you're looking for someone to help you with a web development project, or just someone who will help you write computer programs, drop me a line and I'll be glad to help you!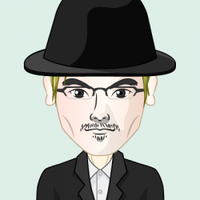 View Profile
Freelance Images developer in Pittsburgh, United States
Patient teaching ... (Program/System)Design help ... Implementation help.
Full stack development, python/tornado/postgres/html/css/JS, C++ veteran, rendering. I can help with any of the above, using or creating algorithms and data structures to solve interesting problems.
View Profile
Freelance Images developer in Grand Forks, United States
Full-Stack Web Developer & Hybrid Mobile Developer (Ionic 1 / 2 / 3 + Angular 1 / 2 / 4) | Previously: Senior Software Engineer @ SmartThings / Samsung
Web (JavaScript, Python, Django, Angular) & Mobile Developer (Swift iOS, Hybrid Ionic, etc) passion for building awesome apps that wow. Also have experience teaching command-line tools, Git + GitHub, JavaScript to over 200 engineers at large corporation. Really enjoy teaching programming & application development to anyone looking to become a developer. More Projects can be found on my GitHub: https://www.github.com/northDacoder Languages & frameworks I have experience with: Python Django Javascript jQuery NodeJS AngularJS MeteorJS UnderscoreJS PostgreSQL MySQL Front-end Design: HTML5 Twitter Bootstrap Foundation CSS3 Responsive/Adaptive Design Media Queries Mobile UI Design Mobile Development (Native) iOS 9 + Swift 2.1 Mobile Development (Hybrid)...
View Profile
Freelance Images developer in Montreal, Canada
Co Founder at DecodeMTL
I am a full-stack web developer and educator from Montreal, Canada with over ten years of experience. I have worked for startups, agencies, and large companies. I co-founded and am currently teaching at DecodeMTL, a full-stack JavaScript Web Development bootcamp in Montreal, Canada. I am also an instructor and mentor at the local Ladies Learning Code chapter, and sometimes do mentoring at HackHands. I love teaching more than anything and I am motivated by seeing my students succeed :)
View Profile
Freelance Images developer in Kapurthala Town, India
Full Stack Web/Mobile Developer, Teacher
My name is Baljeet Singh and I am a Full Stack Web/Mobile Developer. I have a bachelor's degree in computer science. I started out learning to code by building websites in PHP, but have since worked with many other technologies such as Laravel, AngularJS, Ionic, VueJS, Express etc. on both frontend and backend. I love both worlds nowadays. I have been a self-taught learner as long as I can remember and what I really love is sharing my findings and learnings with the world through blogs, websites and in-person. I highly encourage you to have a look at my website if you are curious. I love the quote "Teaching someone else is the best way to learn". When I am not programming or designing with a computer, I like to practice vocal music and music production. I love playing computer games an...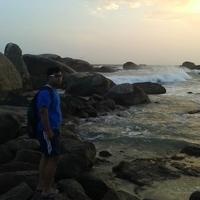 View Profile
Freelance Images developer in Bhilai, India
Senior Full Stack Software Developer and R expert
I am 2010 graduate batch from Michigan State University having Bachelors degree in Mathematics. From then I have worked with a breadth of companies from software giant EBAY to a 1 year old startups. In EBAY, I have lead a team of 4 engineers. I have solid grasp of software engineering and worked with very interesting technologies.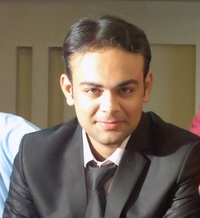 View Profile
Freelance Images developer in Islamabad, Pakistan
UI/UX Designer | iOS Developer | MEAN Stack Developer
I have been working as a UI/UX Designer & iOS Developer since 2010 and 2014 respectively. I have a love for clean design and code and learning new things I'm presently expanding my solid experience in UI / UX design and iOS development. I focus on using my interpersonal skills to design and develop in such a way that creates a strong interest in my employers. I hope to develop skills in product design. As an individual, I'm self-confident and you'll find me creative and naturally passionate. I'm a forward thinker, which others may find inspiring when working as a team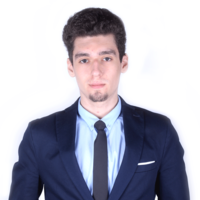 View Profile
Freelance Images developer in Iași, Romania
Graphic Designer | Android & Web Developer | Programmer | Entrepreneur | Company Owner | Startup-er and Mentor | http://www.behance.net/razgraf
Graphic Designer, Android Developer, Web Developer & Designer, Digital Media Rookie and more with every day that passes. My daily mission : I strive to achieve new and exciting skills that will improve my experience and the way i think. I am the proud co-founder of a Social Network Start-up called Sycity. Also I am the co-founder of Van Software, a development , design and digital marketing company. In my spare time i like to research about anything new in the Tech World, but i'm also interested in the current eocial-economical-political situation all around the globe. Current obsessions : SpaceX, iOT, A.I, Alexa&Google Home, Start-ups all around the globe (software & hardware ), Sycity, Networking ( i try to meet as many powerful/inspiring/driven human beings as i can to learn and di...
View Profile
Freelance Images developer in Curtis, United States
React / React Native / Node
I work with Node, React, React Native, KOA, and all things Javascript. My focus is on front-end, mobile, and user experience design. My background came from C# MVC plus many other paths over the last 20 something years. You may recognize my name from my previous speaking arrangements with Microsoft or from Larry Roof's books (WROX). I was awarded the "Best of Miercomm" award for my design and implementation of NEC's unified communication client, and all those loyalty kiosks in GameStop stores were designed and written by me :) You can find me hanging out on my open source projects: Defunctr, and ThunderFlurry. I am also a contributing member to Keystone, React Native, and a few others.
View Profile
Freelance Images developer in Dublin, Ireland
UI/UX Developer, focused on RWD, CSS architecture and front-end performance enhancement.
I am a UI-oriented front-end developer, UX enthusiast, SitePoint Author and Contributor, and amateur photographer. I have more than 10 years of experience gained in various environments, from freelancing to international companies. I worked on projects for a broad range of clients, including major institutions (e.g. Deutsche Boerse), companies of various sizes (e.g. Symantec Corporation, Mastercard), start-ups, educational and non-profit entities or even individuals.
View Profile
Freelance Images developer in Brussels, Belgium
Web Designer
I transform client ideas into beautiful functional design solutions. I'm focused on human computer interaction, user experience and responsive approach. I'm experienced in leading a design team while ensuring design ease-of-use and user satisfaction.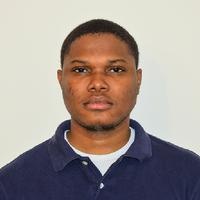 View Profile
Freelance Images developer in Burtonsville, United States
Senior Partner at Graystone Technologies
Over 6 years of programming, frontend and backend on various web and mobile apps. Primarily focused on PHP, MYSQL, Apache Cordova etc, and i am very strong in front-end development with HTML, CSS, and Javascript.
View Profile
Freelance Images developer in Delhi, India
Front-end developer and designer; Writer and speaker on web animations
For just about anything front end related, I'm the guy you want and I'd love to help! I've written for CSS Tricks and others, work as a front-end developer, am an international speaker on front end topics, and specialize in web animation and user interaction. I am a Stack Overflow regular who teaches anyone from absolute beginners to people who work in front-end but want to improve their skills.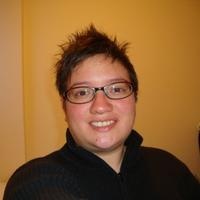 View Profile
Diana Avila - Silverstripe, Wordpress, PHP, HTML,CSS
Freelance Images developer in Mississauga, Canada
Web Developer at an International CPG Company
Web professional with experience 4 years of experience as web developer and 9 on web based projects. I am proficient with: -PHP, SQL, HTML5 , CSS3, JavaScript, Responsive Web, jQuery, Wordpress, Silverstripe, Joomla, Photoshop, Git, SEO As a professional, I'm driven by continuous learning and improvement, I am a diplomatic team player, and highly empathetic.I am a problem solver, with attention to detail, who enjoys mentoring others and is highly dependable. I'm fluent in Spanish and I can keep a conversation in Italian.
Are You an
Images
Developer?
Get paid while making an impact. Become a Codementor for the next wave of makers.
Apply Now