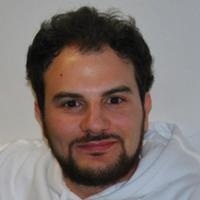 Marco
C++ Software Engineer for an Italian F1 Team & Founder at italiancpp.org
For every 15 minutes
I am a Computer Engineer working in the F1 World. I define myself a pragmatic C++ enthusiast and I have shaped ++it, the Italian C++ Community. I'm also an isocpp.org editor and I help moderating the international C++ online community. I love telling stories and I often blog and speak about my technical and professional anecdotes of growth. My vision on software development resembles a quote by Bruce Lee: "The best programmer is someone who can adapt on any style". For this reason I like experiment with new languages and technologies, even if my heart belongs to C++!
Rome (+01:00)
Italian, English
My strong passion for C++ came out at university, when I was learning computer graphics. I started evolving my expertise by studying books, papers, videos, etc. Finally I found a C++ job in 2011, as a Software Enginner for an italian Formula 1 team. In my daily job I evolve a big C++/C# product, dealing with simulations, scientific computing, data analysis and visualization, data access, interacting not only with other programmers but also with engineers and mathematicians. I have founded the Italian C++ Community which connects me with lots of C++ professionals in Italy and around the World. I also blog and speak about C++ and related technologies.
In 2012/2013 I shaped the Italian C++ Community from scratch. It's a national-scoped user group focusing on C++ and related technologies. I offer my experience as a community builder and leader as I have been dealing with website creation, staff management, forum moderation, events planning, companies/sponsors collaboration, etc. We have more than 450 users, 50/60 people on average attend our events, we collaborate with several national and international organizations and companies.