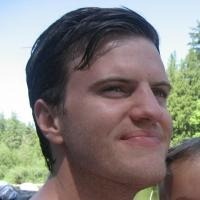 Ian Lovett
Full Stack JavaScript Developer / Frontend Engineer / UX Developer
For every 15 minutes
I'm a JavaScript developer who loves to teach. I can build you a super slick UI in Angular or React. I can also build you a backend API and just about anything else. My passion is building apps in Angular & React (Redux is awesome ! ), and APIs with Node. I really enjoy thinking about the end user and making their time using my apps as enjoyable as possible.
5
JavaScript
3
Es6
A Dolphin Translator... Talk like a flippin dolphin!
Chop a single audio file into multiple bits by treating it like a "Sprite" where you play sub-sections of a single audio file. I built this to make a sprite for Dolphinizr.
Github repositories
angular-dom-events
This module aims to allow hooking into dom events using directives. It come in very handy in conjunction with the `ngIf` directive.
ng-visibility
This module aims to provide directives ngVisible and ngInvisible which act much like ngShow and ngHide respectively, except with visibility: hidden; instead of display: none;.
A Better Way To Debug React Native Redux Apps
How investing time into your debugging tools can pay dividends.
Average Rating
5.0
(6 ratings)
A Perfect fit for problem solving, he is Amazing with his skill sets.
Have a good knowledge on ReactJS and resolved the issue in short span.
Ian is a great mentor and helped me through a project with his extensive knowledge of angularjs
Great programmer! Very helpful and patient. Great problem solving skills!
Ian is a great teacher. He was very helpful.