Freelance Iis Developers Available for Hire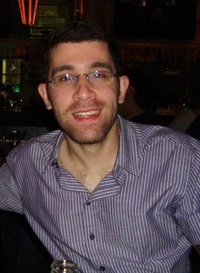 Hire Now
Freelance Iis developer in Tel Aviv, Israel
Former Microsoft R&D senior technical lead and current VP development at Seegnature (fully hands on)
Experienced Vice President Of Development with a demonstrated history of working in the information technology and services industry. Skilled in Python, Django, K8s, AngularJS, JavaScript, HTML5, and C#. Autodidact and a fast learner. Likes innovative work, changing ideas with others and learning new things. Strong business development professional with a B.Sc. in Computer Science and a M.Sc. focused in Finance-Accounting from Tel Aviv University.
Hire Now
Freelance Iis developer in Chatswood, Australia
Full Stack Javascript/Nodejs Designer/Developer with Enterprise-scale API/Data Architecture experience
Hi, thanks for looking me up. I'm a hands-on Software Designer, Architect and Developer with deep experience in front-end design/development and systems engineering, with a strong focus on coaching teams to learn, adapt and innovate. Most of my work for customers is around solving complex business problems through people and technology. I'm technology agnostic, with the exception that there are only a given number of technologies one can truly master in a lifetime (as listed above). My experience ranges from designing and building to managing, leading, coaching mostly in medium to very large enterprises. These days I spend more time working with scale-ups and a couple of start-ups. I'm also an agile coach, though I prefer to focus on building stuff and technology coaching. Feel free t...
Hire Now
Freelance Iis developer in San Luis Obispo, United States
I'm a Software Architect at a .NET shop.
Hire Now
Freelance Iis developer in Ahmedabad, India
Development, architecture and troubleshooting consultant
I have had more than 12 years' experience in software development with skill in .Net framework, SQL Server and Apache SoLR. My proficiency includes designing data structure and architecture of software, coding/development, performance troubleshooting, server configuration (IIS) as well as optimizing SQL Server code.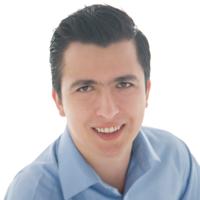 Hire Now
Freelance Iis developer in Aguascalientes, Mexico
SharePoint Consultant
I'm a SharePoint Expert (MCSE), I can fulfill roles as SharePoint Architect, Administrator and Developer. I've worked with SP 2010, SP 2013 and SP Online. I started as a web developer, working with ASP.NET, C#, JavaScript, HTML, CSS, among other languages, frameworks and technologies. Also, I'm a team leadership enthusiast, I have experience as Technical Leader and Project Manager. Follow me on: https://twitter.com/IsaacEKrauss https://www.linkedin.com/in/isaackrauss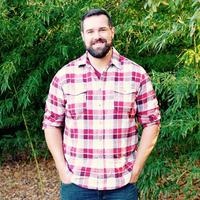 Hire Now
Freelance Iis developer in Durham, United States
I'm an experienced software developer who loves to teach almost as much as I love to learn.
I am a software developer with a passion for both writing good code and massaging bad code into something more flexible and usable. I'm driven by my need to understand new and interesting things. Coding has given me access to some of the world's more challenging problems and I've loved every minute of it.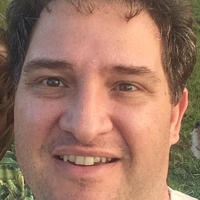 Hire Now
Freelance Iis developer in Sao Jose do Rio Preto, Brazil
Diretor at SolveInfo
Visual Studio developer (MVC, MVVM, C#, webservices, mobile integrations) MCSA, MCSE, MCDBA Oracle Business Intelligence Analyst T-SQL (SQL Server) and PL-SQL (Oracle) Android, iOS, Windows phone developer Arduino skills
Hire Now
Freelance Iis developer in Centreville, United States
President/Founder at Code Corps
GitHub Repository: http://github.com/jacobheater I am an engaging individual with a strong passion for software architecture. I have excellent interpersonal skills, and communicate well in both oral and written forms. I am a natural leader and have experience in leading a team of developers, client presentations, meetings, and exhibit good leadership characteristics. I have software architecture experience in small and enterprise level applications, and am highly experienced in the SDLC process. I enjoy working in a team setting, in fast-paced environments and leading a team to success. I believe that writing high-quality code is a must, not a nice-to-have, and I enjoy mentoring developers and learning from other people. I am highly skilled in multiple programming languages and platfor...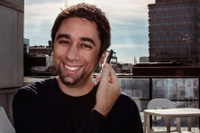 Hire Now
Freelance Iis developer in Malmo, Sweden
Generalist with a focus on programming
Offering now basic Polymer help for beginners. Jack of all trades within IT and passionate about learning and sharing my knowledge with others. Key skills are within LAMP but have also a wealth of knowledge in areas other than just coding as you will see from my profile. Started my freelancing company in Sweden in 2007. Been interesting in programming and IT since I was 8.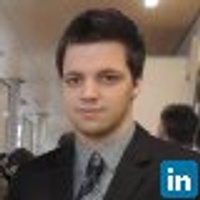 Hire Now
Freelance Iis developer in Spodnji Duplek, Slovenia
Full Stack Developer and Automation Specialist
Hi! I'm a Full Stack Developer and Automation Specialist with over 10 years development experience. I am Experienced with complete application development life-cycle (requirements gathering, analysis, design, coding, testing, Team Management and Leadership) I have worked on hundreds of various projects as a freelancer and contractor: websites, bots, desktop applications, mobile applications and games, desktop games,... Currently working as a CDO at 4us.com and have time for a few smaller projects per month. My work has been featured in The Huffington Post, LifeHacker, SlashGear, Lifehack and on front pages of popular social media sites like Reddit and Hacker News;
Hire Now
Freelance Iis developer in New Delhi, India
Full stack Microsoft developer
• 7+ years of experience, in Architecture, Designing Developing Enterprise wide applications • Solid technical background developing intranet, internet, N tier and Client Server applications of .NET Object Oriented Programming using ASP.NET, MVC 4/5, SQL Server 2008/2012, MVC, WPF, Azure Cloud, PowerShell and Web API2. • Worked on various architectures like MVC, MVVM SOA, Multi-Tier architectures. • Experience with HTML5, CSS3, JavaScript, JQuery, AJAX, JSON and emerging web technologies. • Worked on all azure offerings SaaS, PaaS, IaaS like Azure Service Bus, Cloud Services, Azure Runbook, Application Insights, Storage, Azure VMs (IaaS), Online TFS, SQL Azure, Event Hub, Azure Service Fabric, AAD, Key Vault etc. • Excellent troubleshooting experience of Microsoft tools and .Net applicatio...
Are You an
Iis
Developer?
Get paid while making an impact. Become a Codementor for the next wave of makers.
Apply Now