Not looking for Iis Developers? Find other types of developers: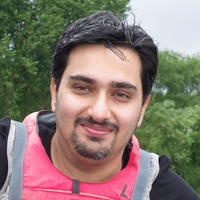 View Profile
Freelance Iis developer in Nottingham, United Kingdom
Expert Full Stack Developer
I am a founder and lead developer at ISolution Technologies. I have developed high performance and user friendly websites by using various popular technologies including but not limited to PHP, MySQL, MongoDB, WordPress, jQuery, Sphinx Search, Laravel and more.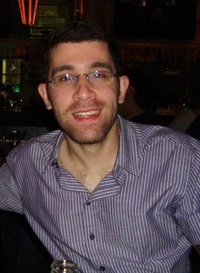 View Profile
Freelance Iis developer in Tel Aviv, Israel
Former Microsoft R&D senior technical lead and current VP development at Seegnature (fully hands on)
Experienced Vice President Of Development with a demonstrated history of working in the information technology and services industry. Skilled in Python, Django, K8s, AngularJS, JavaScript, HTML5, and C#. Autodidact and a fast learner. Likes innovative work, changing ideas with others and learning new things. Strong business development professional with a B.Sc. in Computer Science and a M.Sc. focused in Finance-Accounting from Tel Aviv University.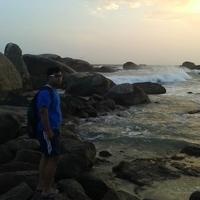 View Profile
Freelance Iis developer in Indore, India
Senior Full Stack Software Developer and R expert
I am 2010 graduate batch from Michigan State University having Bachelors degree in Mathematics. From then I have worked with a breadth of companies from software giant EBAY to a 1 year old startups. In EBAY, I have lead a team of 4 engineers. I have solid grasp of software engineering and worked with very interesting technologies.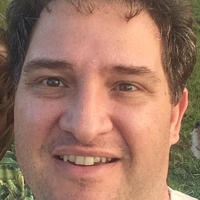 View Profile
Freelance Iis developer in Sao Jose do Rio Preto, Brazil
Diretor at SolveInfo
Visual Studio developer (MVC, MVVM, C#, webservices, mobile integrations) MCSA, MCSE, MCDBA Oracle Business Intelligence Analyst T-SQL (SQL Server) and PL-SQL (Oracle) Android, iOS, Windows phone developer Arduino skills
View Profile
Freelance Iis developer in Chatswood, Australia
Full Stack Javascript/Nodejs Designer/Developer with Enterprise-scale API/Data Architecture experience
Hi, thanks for looking me up. I'm a hands-on Software Designer, Architect and Developer with deep experience in front-end design/development and systems engineering, with a strong focus on coaching teams to learn, adapt and innovate. Most of my work for customers is around solving complex business problems through people and technology. I'm technology agnostic, with the exception that there are only a given number of technologies one can truly master in a lifetime (as listed above). My experience ranges from designing and building to managing, leading, coaching mostly in medium to very large enterprises. These days I spend more time working with scale-ups and a couple of start-ups. I'm also an agile coach, though I prefer to focus on building stuff and technology coaching. Feel free t...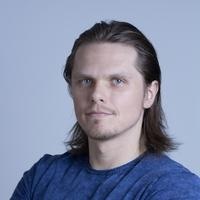 View Profile
Freelance Iis developer in Petah Tikva, Israel
Software Architect & Senior Consultant
Software architect, consultant, mentor, worldwide speaker, published author, I like to be involved in innovative projects using the latest technologies available. I speak JavaScript whether it's on the server, on the client, on mobile or powering smart homes and robotic appliances. I'm always updated what's new in technology and where it will go in next couple of years. I write clean, tested, modular and maintainable code which is cross platform compatible and standards compliant. I love beautiful User Interface and I admire projects with great design. I believe in open source and JavaScript Community, so I am talking at various conferences worldwide as well as at local meetups. I'm co organizer of ReactJS Israel community and active ReactJS, React Native and ES6 expert in Israel. Apart ...
View Profile
Freelance Iis developer in Rishon LeZiyyon, Israel
Expert developer, designer and architect. Specialize in performance optimization, debugging and code refactoring
I have over 17 years experience in development and I've been exposed to a huge and varying amount of technology. I especially enjoy finding those pesky bugs and optimizing code and databases.
View Profile
Freelance Iis developer in Delhi, India
Full stack Microsoft developer
• 6+ years of experience, in Architecture, Designing Developing Enterprise wide applications and product development life cycle projects using cutting edge technologies in N-Tier and Service Oriented architectures. • Solid technical background developing intranet, internet, N tier and Client Server applications of .NET Object Oriented Programming using ASP.NET, MVC 4/5, SQL Server 2008/2012, MVC, WPF, Azure Cloud, PowerShell and Web API2. • Worked on various architectures like MVC, MVVM SOA, Multi-Tier architectures. • Experience with HTML5, CSS3, JavaScript, JQuery, AJAX, JSON and emerging web technologies. • Worked on all azure offerings SaaS, PaaS, IaaS like Azure Service Bus, Cloud Services, Azure Runbook, Application Insights, Storage, Azure VMs (IaaS), Online TFS, SQL Azure, Event Hu...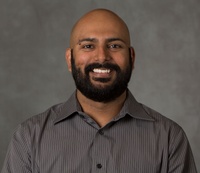 View Profile
Freelance Iis developer in Redmond, United States
NodeJS | React | ES6 | Javascript | C# | C++ | Debugging | Microservices | Software Architecture | Design Patterns | Data-structures | Algorithms | Visualization | Computer Science | Training
Nick started programming at 10 and shortly after caught the entrepreneurial bug. Since graduating at 19 with a B.S. in Computer Science from University of Maryland, he has founded multiple startups. He was accepted at YCombinator, awarded the Investors Pick at Startup Weekend, and most recently worked on a TED talk that featured some of his work. While at Microsoft, Nick was recognized for his work at Bing with the Best Idea Award, a patent in Intelligent Intent Detection from Social Network Messages, and a nomination for the Microsoft Engineering Excellence Award for creating the Big-Data Validation Framework. He is passionate about large-scale distributed systems, spatial data structures, machine learning, search, and visualization. He also loves taking courses on Coursera, Udacity & U...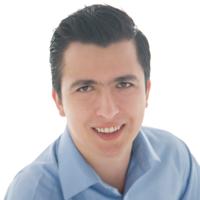 View Profile
Isaac Eduardo Krauss Moreno
Freelance Iis developer in Aguascalientes, Mexico
SharePoint Consultant
I'm a SharePoint Expert (MCSE), I can fulfill roles as SharePoint Architect, Administrator and Developer. I've worked with SP 2010, SP 2013 and SP Online. I started as a web developer, working with ASP.NET, C#, JavaScript, HTML, CSS, among other languages, frameworks and technologies. Also, I'm a team leadership enthusiast, I have experience as Technical Leader and Project Manager. Follow me on: https://twitter.com/IsaacEKrauss https://www.linkedin.com/in/isaackrauss
View Profile
Freelance Iis developer in Ahmedabad, India
Development, architecture and troubleshooting consultant
I have had more than 12 years' experience in software development with skill in .Net framework, SQL Server and Apache SoLR. My proficiency includes designing data structure and architecture of software, coding/development, performance troubleshooting, server configuration (IIS) as well as optimizing SQL Server code.
View Profile
Freelance Iis developer in Centreville, United States
President/Founder at Code Corps
GitHub Repository: http://github.com/jacobheater I am an engaging individual with a strong passion for software architecture. I have excellent interpersonal skills, and communicate well in both oral and written forms. I am a natural leader and have experience in leading a team of developers, client presentations, meetings, and exhibit good leadership characteristics. I have software architecture experience in small and enterprise level applications, and am highly experienced in the SDLC process. I enjoy working in a team setting, in fast-paced environments and leading a team to success. I believe that writing high-quality code is a must, not a nice-to-have, and I enjoy mentoring developers and learning from other people. I am highly skilled in multiple programming languages and platfor...
View Profile
Freelance Iis developer in Virginia Beach, United States
Experienced Software Engineer
I am a software engineer with over 10 years of experience. I am passionate about software development and constantly try to learn and improve. I enjoy mentoring other developers and helping to solve problems.
View Profile
Freelance Iis developer in Raeford, United States
I received my B.S. in Computer Science from Clemson University, with an emphasis area in english. The focus there was mainly on C development in a Unix environment, and later on I became a research assistant focusing on distributed applications. From then my career moved into web application development, especially within .NET, and a variety of CMS technologies. Specialties: I specialize in Java, JavaScript, and .NET development. I also dabble with Ruby on Rails, store everything on GitHub, and deploy basically everything I do to Heroku.
View Profile
Freelance Iis developer in San Luis Obispo, United States
I'm a Software Architect at a .NET shop.
Are You an
Iis
Developer?
Get paid while making an impact. Become a Codementor for the next wave of makers.
Apply Now