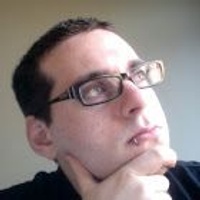 Matt Nowack
Experience Engineer that wants to help you learn
$10.00
For every 15 minutes
I've loved to write code since a very young age, I also have always loved helping people learn and master new things. I've worked as a professional software engineer for over a decade learning from experience how to structure problems and software in ways that are performant, understandable, and scalable. I'd love to help others understand the joys of programming and solve interesting problems, no matter where you are at on the experience scale. With a focus on well-tested, well-structured solutions that you can confidently build on.
I've built many production APIs in Python with a focus on scalability, performance, and well-tested code. Running python at scale for 24/7 for customers has provided me the experience to write clean maintainable code and explain the ins-and-outs of what works and what doesn't on a large Python project.
I've worked on many large scale PHP projects with and without frameworks. These projects often require a deep understanding of how the language works, what the pitfalls are, and how to write clean and maintainable PHP code.