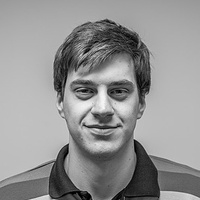 Igor Pejic
Senior Python Software Engineer
Pedestrian detection algorithm
Collected and improved a dataset. Based on the dataset, designed a nerual network and trained it. Later compressed the network for speed performance.
2017
Client: Monolith International BV
Github repositories
signme
RESTful API for signme application
songbet
Bet on the billboard chart, tracking statistics and video producing project
It's time to stop using the mouse!
Tips and tricks to increase your productivity by using less of your mouse and more of your keyboard.
Average Rating
4.8
(4 ratings)
Excellent work on Python and Tkinter
Quick help for a python coding i couldnt have solved myself. Thanks!
Respectful in reviewing your code