Find a mentor

Web Programming

Mobile App Programming

Programming Languages

Data Science /Engineering

Database /Operations

Others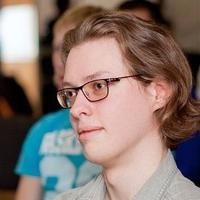 Ignat S.
Fullstack Developer. Mostly Angular and Django running on AWS these days
$10.00
For every 15 minutes
I love finding out how things work, disassembled a vacuum cleaner when I was 5 y.o. and nowadays I'm just checking the source code for most tools (frameworks, libraries, etc...) that I use. Python is my most studied and most used instrument, I'm always happy to teach it to others and help it spread. Currently, I create web apps using the language, mostly with the help of Django and DjangoRestFramework. I think Angular (2+) is a decent framework already, I saw it change through releases and it gets better over time, hopefully, it will remain on this course. On my free time, I answer questions on StackOverflow
I checked out Angular 2 in alpha and have been using it in projects since late beta. The framework gets better and better over time and, hopefully, will remain on this course.