Jason (@iDoMeteor)
Emergency support specialist, cloud consultant, lifetime coder, Linux ninja, security guru, developer-operations liasion, systems administrator. Often called 'rockstar', 'unicorn', 'hero', 'savior', 'recluse'; seldom called on the phone.
Average Rating
5.0
(128 ratings)
May 2017
ALWAYS helpful, knowledgeable, courteous and quick! This is my fifth session. He's my go-to guy at this point!
Apr 2017
Another great and very useful session with Jason.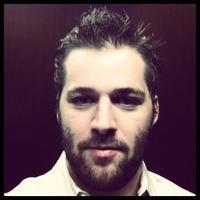 Jason was awesome and solved our issue very quickly!
ALWAYS easy to work with and very knowledgeable!! Thanks again J
Mar 2017
Jason is extremely smart, professional, and knowledgeable.
Jason is an excellent mentor. Really knows his stuff and is very helpful.
Feb 2017
Excellent - quick and easy
Dec 2016
Concise, knowledgeable and taught me a bunch about dev ops and AWS..
Jason was incredibly helpful in point me in the right direction and demystified aws for me.
Quickly assessed what was going on and helped with command line work to get processes (database server) running that were not.
Oct 2016
Just finished with another extremely productive session. This time we did the Dev Ops on our Ecommerce web site that is built on Meteor and we use Amazon Web Services to host it. Saved me a lot of money because of his experience, got done in a few hours what would have taken a month. Till next time! Jeremiah Miller CTO Noble Appliance
Really helped my understanding of DynamoDB, Lambda and Sinon. Walked me through a couple items and gave me the tools to continue forward -- teach a man to fish (:
I was nervous at first paying whatever I paid for the help. But he's a genius. Helped me out immediately. Can't say enough good things.