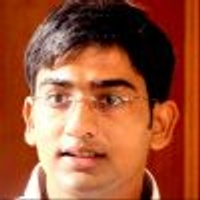 Nikhil Daga
Senior Software Architect. Full Stack Web and Mobile App Developer.
$15.00
For every 15 minutes
Helped startups from 5 different continents around the world create the best product and team in the shortest time, using the best technologies and at the most reasonable price. Worked 10,000 hours to become the JavaScript expert with React, React Native, Relay, GraphQL, Node as the preferred technology stack. Founded Phodphad! which was awarded the best student startup in India and was selected among the top 100 social innovation ideas in the world. Was the finalist for NASSCOM Social Innovation Honours award, amongst the top 3 students in India. Studied From the Best Private Engineering Institute in India.
Average Rating
5.0
(7 ratings)
Nikhil is a phenomenal programmer who was extremely helpful in both optimizing my code and ensuring that I learn from his changes. He was forthright on what he would need to lookup and extremely respectful of my time. Highly recommended!
Amazing mentor. Without any planning ahead of time, Nikhil created a project and had me build it step by step with him guiding along the way. He patiently answered my questions and explained the larger concepts. I will definitely be reaching out to Nikhil again.
Nikhil is a very patient and knowledgeable mentor. He gives a very complete insight on how to do things in a professional way. Plus, he always has answer to my technical questions on RN or Meteor. I totally recommand!
Nikhil is an absolute expert on Meteor/React Native. He fixed the issue, plus took the time to explain the what and why. Very nice to work with. I 100% recommend.