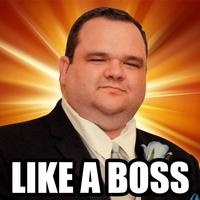 Joseph Reynolds
Expert developer and Microsoft MVP - Here to help!
$30.00
For every 15 minutes
With a Bachelor in Psychology, a Master's in IT, 2 years as a C# MVP, and graduate work in Technical Communications, Joe is able to offer a unique variety of services to InfoCraft and our customers. When not working in the office, or at home, Joe can generally be found at St. Jonah Orthodox Church, or at one of the many User Groups in which he regularly participates.
I've been developing C# applications since version 2.0. I've worked in the desktop, and on the web.
Azure
- 5 years experience
I've worked on Azure since the first version. I've hosted Azure bootcamps, training sessions, and I have several clients with Azure installations.
I've worked on Web Forms, MVC, and Web API. I've developed large enterprise applications, and smaller, single page apps.