Freelance Icons Developers Available for Hire
Hire Now
Freelance Icons developer in Dallas, United States
Life long hacker/entrepreneur. I have 2 years professional experience as a full-stack Ruby on Rails engineer working for Mavenlink, an innovative and growing SaS company. Technologies I love working with: - Meteor - Atom / Cloud9 (c9.io)
Hire Now
Freelance Icons developer in Boston, United States
Design Teaching Staff at MIT
Great experiences should be accessible to all. I design to ensure that all people can interact with physical & digital technology. I believe in a human centered, collaborative design process. Design thinking and a deep understanding of people are both needed to create physical and digital products. I would like to create a career where I break the separation between hardware and software experiences. I recently graduated from MIT after studying mechanical engineering with a concentration in product design & development. In my spare time I enjoy designing logos at humanostudio.co
Hire Now
Freelance Icons developer in Sofia, Bulgaria
Very enthusiastic and creative Web/UX/Graphic designer
I do love my job and I do love challenges. Currently working as a freelancer and various personal projects. Every project is different and there is no single solution. I am able to research the needs of a project through clients perspective and clients so to be able to deliver the most appropriate solution. Adding a bit of unusual creativity to every task.
Hire Now
Freelance Icons developer in Los Angeles, United States
Experienced Front-End Engineer & UX Designer who can help you overcome your obstacles & ship your code, prototypes and designs.
My career in building interfaces & platforms began in earnest at a science museum, where I learned designing & coding in the unforgiving environment of museum visitors & energetic children looking to learn & be actively engaged. Since then, I've participated in open source communities, in a sort of 'start-up incubator' and worked with early stage companies & non-profits to scale meaningful tools for their communities. I've taught web design in a college setting, and I'm here to help you be more successful, find troubling bugs, and just generally feel more empowered in getting software to do what you are trying to do in situation where you really need to publish and ship.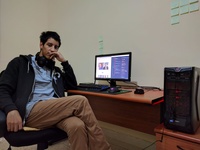 Hire Now
Freelance Icons developer in Meknes, Morocco
Self-taught Graphic, UI/UX Designer & Front end developer, Machine & Deep learning belong to my interests as well
Also known as Smakosh, a self-taught Graphic, UI/UX Designer, front end developer & Deep learning newbie, also interested in entrepreneurship and science in general.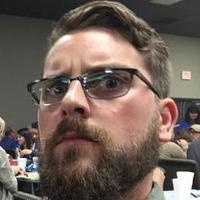 Hire Now
Freelance Icons developer in Ashburn, United States
Front End Developer with 8 years experience
I have extensive knowledge and experience in front end technologies in various settings. I've got many years of CSS, JavaScript & responsive experience working for small mom-and-pop shops to large, multi-million dollar companies.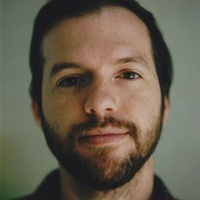 Hire Now
Freelance Icons developer in Ashburn, United States
Front-end developer. Going down the rabbit hole so you don't have to.
I'm best at helping with: 1. Responsive layout 2. Debugging browser quirks 3. Learning front-end fundamentals Believe me, I know what it's like to have a CSS freakout. Here are some things I just dealt with at work last week: • Why is flexbox not vertically centering in Internet Explorer 11? • Why's my header overlapping YouTube videos in fullscreen mode? • How come my sticky sidebar disappears on a real iPad but works fine in the iOS emulator? Honestly, I love figuring this stuff out. I love getting back to the basics, because when we understand *why* things go wrong we can fix them now and avoid them next time. So, if I can help you save a headache with your front-end development, hit me up. Thanks 🙂
Are You an
Icons
Developer?
Get paid while making an impact. Become a Codementor for the next wave of makers.
Apply Now