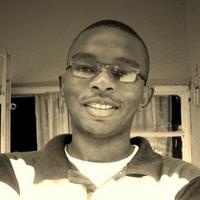 Ibrahim Timothy Onogu
Me? A Passionate Software Engineer
$10.00
For every 15 minutes
I love cutting edge C++11, C++14, and C++17; I have working experience with Boost libraries too. I have a degree in Mechanical Engineering. I love Life, Music, Robotics, Aeronautics, Systems Engineering, Software development and anything written in C++! I read the ISO C++ standard documents for fun. I love writing maintainable, elegant and high performance code. I am here to give my time, and extend a more personalized service that what is obtainable on Stackoverflow.
I currently work as a Software Engineer primarily using C++ to implement infrastructure systems. Since late 2015, I developed a deep interest in teaching and answering questions on Stackoverflow and other places (physical or online); I read the ISO-C++ standard for fun; With ~400 great answers on Stackoverflow, I am the 355th legendary Gold badge earner in C++. Global top 1%.
I have used Python for a lot of administrative tasks, and some production work. I regularly teach it in a local campus to people with no programming experience. Python is my first language of choice for writing small web crawlers and data manipulation; and a lot of non-complicated short-lived task..
I started programming with PHP, but lost interest in it for C++. From that period, I have enjoyed learning and implementing various custom data structures and algorithm I equally have some custom lightweight C++ STL containers I implemented that in production systems today