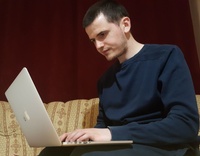 Ibrahim Šuta
Result-oriented. JavaScript, C#, ASP.NET Core, React.js, Angular, ASP.NET, Windows Forms, Mentor, Full Stack Software Engineer, Consultant.
For every 15 minutes
★ I give discounts for long-term mentorships. Simply contact me and we can figure out something. ★ I will not start the timer until you explain your issue and I am sure that I can actually help or fix it. ★ If I can't fix your issue or HELP you, you'll get a refund. ★ Highly experienced and proficient in JavaScript (ES5, ES6/ES2015 and later) and related tech stack (Angular, React, jQuery, Node/Meteor). ★ Highly experienced and proficient in C#, .NET, Web API / MVC and .NET Core, .NET Core MVC / Web API ★ Coding Practices: Design Patterns, Refactoring, Testing and Testability, Separation of Concerns, Loose Coupling, SOLID Principles, and more I can help you understand your weakness when approaching the problem, debugging, organising your code and making it more readable and maintainable. I am someone who has a very sharp eye for refactoring and best practices. I have helped several people to start their development career by providing mentorship and guidance. --------------------------------------------- I have been working with various languages and technologies during my career. However, I focused on 2 particular languages (C# and JavaScript) and few frameworks. I have in-depth experience developing web applications, skilled at both front-end and back-end. I am proficient in developing web applications using following technologies: C#, .NET Core and .NET, Angular.js, Node.js, React.js. Throughout my career, I have had the opportunity to take on a variety of roles in the development process including team lead, architect, and software engineer. I have also successfully performed code reviews and mentored less experienced developers. I am passionate about building applications and facilitating the communication process for both clients and developers. I also am highly skilled in rapidly building MVP's for clients and helping them further improve their apps to ensure they are production-ready.
7
C#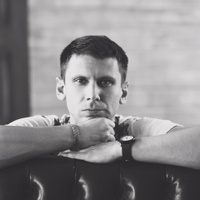 3
Asp.net mvc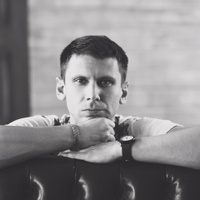 3
JavaScript
Github repositories
SignalRSimpleChat
ASP.NET Core SignalR Simple Chat
ASP.NET Core - Best practices (tips and tricks) - an opinionated approach - Part 1
Best practices when building ASP.NET Core applications
Should I learn ASP.NET Core?
Why should you consider ASP.NET Core? Why not stay with ASP.NET or some other framework?
Simple chat with React.js and ASP.NET Core SignalR
Building a simple chat application with React.js and ASP.NET Core SignalR
VIEW MORE POSTS
Average Rating
5.0
(16 ratings)
Ibrahim is always awesome! He once again helped me figure out a pretty complex issue with a telerik asp.net core grid.
Ibrahim was incredible and patient. He helped me understand what I was doing wrong and coached me through my options.
Ibrahim is awesome. He help me clear my mind on a few issues that only the highly experienced people like him know. It was a pleasure, and I will for sure be reaching out to him again.
As always Ibrahim was able to help me find my solution within minutes. He is fantastic!
Great response time! Super dependable and excellent skills! I can not praise Ibrahim highly enough.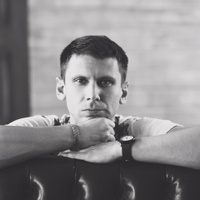 Great expertise! Thank you.
Excellent! Very knowledgeable and patient. Offering to assist beyond the original error code. I recommend him highly! Thanks! Ibrahim.
excellent mentor !! helped me with various technologies
Ibrahim was fantastic! He quickly evaluated the issue and found a solution. He also took the time to explain why I encountered the issue and provided some tips/tricks. Very much appreciate him and will certainly engage him as a mentor.
Ibrahim was great! I contacted Ibrahim for a mentoring session to learn more about JavaScript. He has a lot of experience and knows to explain it well. What I found really useful is that he knew how to assess your skill level and align it with the explanation. Thanks a lot!
VIEW MORE REVIEWS