Not looking for Ibm Developers? Find other types of developers:
View Profile
Freelance Ibm developer in Provo, United States
Software Engineer with 25 years of Experience across different platforms.
Passionate about Software Engineering and participated in Projects in USA, Mexico and Europe with Several platforms such as IBMi/AS400, Linux, Microsoft, iOS, Android to create and maintain Financial apps. Involved on the Full Development Life Cycle (Analysis, Design, Development, QA, Training, Maintenance) as well as team management.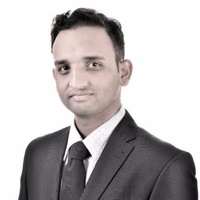 View Profile
Freelance Ibm developer in Framingham, United States
Cranfield MBA | IT Consulting | IBM BPM | Software Development
An experienced IT Consultant (ITILF Certified) with MBA (General Management) from Cranfield University, UK. Seven years of industry experience in delivering end-to-end software development and IT transformation projects for global banking clients. Expertise in automating business processes by developing web applications using programming tools such as BPMN,

IBM

Business Process Manager, Service Oriented Architecture, Core Java, Javascript, JQuery, HTML, CSS, SQL, XML and Web Services. A Machine Learning enthusiast with fair understanding of Statistics, Data Analysis and Machine Learning models. Capable of creating Machine Learning models for business applications using R and Python. Experienced in leading a team of developers and coordinating with the stakeholders in an Agile IT environm...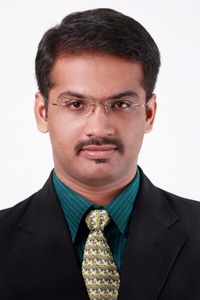 View Profile
Freelance Ibm developer in Kangayam, India
Full Stack IBM BPM Developer
I am an Full Stack Developer with my core focus in

IBM

BPM. I have vast knowledge and experience in BPM project life cycle. I am also enjoying learning new age technologies like - Docker, Kafka, ELK Stack,etc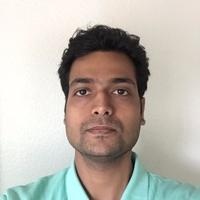 View Profile
Freelance Ibm developer in Jaipur, India
Consultant | Technical Speaker | Startup Founder | Full Stack Developer | Chatbots | AI | Machine Learning | JavaScript | jQuery | NodeJS | AngularJS | MongoDB | MeteorJS | ElasticSearch | Firebase | Android | Ionic | Mocha | Digitalocean | MySQL
** Full Time Consultant, Entrepreneur, Developer. ** ** One Minute Quick Video Intro : https://www.youtube.com/watch?v=ylxt9a-izOw ** Most Searched for Consultant For Chatbots and Voice enabled Apps** ** Have Build Products for Startups and Large Enterprises. ** ** Consult Startups with their Product. ** ** You will not be Charged if i am not able to Resolve your Issue.** **Go Ahead and Schedule a Session with me, I would love to talk to you ! :-) **
View Profile
Freelance Ibm developer in Wrocław, Poland
Database Architect, Solution Architect, Senior DB Developer/DB2 DBA.
I'm a highly motivated, DB application developer/architect/DBA with excellent education in Math and CS (master degree). My special love is an

IBM

DB2 because of its internal architecture which strictly follows relational model. That makes this product one of the best (just the best one? :)) solution in RDBMS world.
View Profile
Freelance Ibm developer in Cairo, Egypt
Experienced BPM/ODM developer, able to finish tasks in minimum time
I am an experienced BPM/ODM developer for almost 7 years, have the ability to finish tasks in minimum time required
View Profile
Freelance Ibm developer in Karachi, Pakistan
Hafsa Ansari - Code Optimizer and Generalizer
I love writing generalized and re-usable code. My perspective while coding is 'It's pain-staking reinventing the wheel'. I have 5 years of working experience in different software houses and now I want to challenge my skills as a freelance developer and code mentor.
View Profile
Freelance Ibm developer in Eton Wick, United Kingdom
Full stack developer with a focus on javascript based stacks.
I am a full stack software engineer and entrepreneur with between 1 and 10 years professional experience working with the technologies listed. Current focus lies in the development of IoT and cross-platform (web,dektop,mobile,IoT) solutions. My areas of expertise are the general syntax and usage of languages. Effective, correct and appropriate use of software design patterns. Defining algorithms. Handling (possibly large) amounts of data effectively and presenting results to the end-user in a clear and timely manner. Designing and managing the infrastructure to drive these results. Working with stakeholders to design, budget, and plan software development projects and their architecture, turning business objectives into measurable goals. Planning for and scaling with growth. Troubleshoot...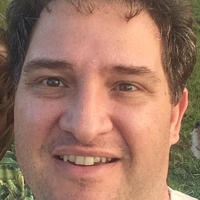 View Profile
Freelance Ibm developer in Sao Jose do Rio Preto, Brazil
Diretor at SolveInfo
Visual Studio developer (MVC, MVVM, C#, webservices, mobile integrations) MCSA, MCSE, MCDBA Oracle Business Intelligence Analyst T-SQL (SQL Server) and PL-SQL (Oracle) Android, iOS, Windows phone developer Arduino skills
View Profile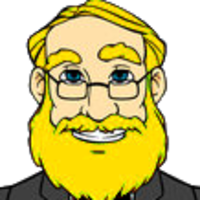 View Profile
Freelance Ibm developer in Chicopee, United States
I haven't had a dissatisfied client yet
MS in Computer Science with over 12 years of professional experience from

IBM

to startup founder to freelancer with a lifelong ♥ for coding. I've published two IT books; expect excellent communication skills and professionalism.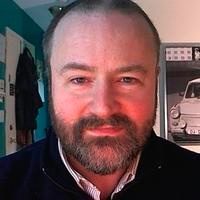 View Profile
Freelance Ibm developer in Ashburn, United States
full-stack Python & JavaScript ● IT architect & strategist ● DevOps ● smokejumper
• Expert full-stack Python & JavaScript developer • Full DevOps: project architecture to production deployment at scale • Outstanding trouble-shooter and "OMG! Everything is on fire! HALP!!" first responder • Strong web app, data structures, data science, and visualization skills • Enjoy complex integration and automation challenges • Love mentoring. Half-price rate ($60/hr) for all genuine students
View Profile
Freelance Ibm developer in Miami, United States
Freelance software engineer and instructor
At the start of 2014 I decided to switch my development to being full-stack JavaScript. I have extensively used LoopBack on the backend and Angular (1.x and 2.x) on the front-end. As of 2015 I've been a full-time / full-stack JavaScript developer. In the past I've been working as a teacher at a University teaching applied technology, which made me understand how the learning process works and refining my skills in getting a message over.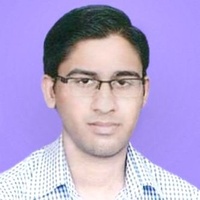 View Profile
Freelance Ibm developer in Mumbai, India
Full-Stack Developer
I have been working as a full stack developer for about 7+ years. I have experience of consulting for, designing and developing a number of websites and apps. I have experience of shipping products and scaling them.
Are You an
Ibm
Developer?
Get paid while making an impact. Become a Codementor for the next wave of makers.
Apply Now