Find a mentor

Web Programming

Mobile App Programming

Programming Languages

Data Science /Engineering

Database /Operations

Others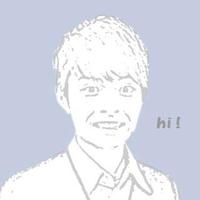 Frontend Developer @ Codementor
Why I'm switching from Angular to React and Redux in 2018
Hint: It's not because of the hype
How to become a better Stack Overflow user in five simple steps
There're plenty of ways to become a better Stack Overflow user. Start by following these five practices.
Introduction to Machine Learning with Python's Scikit-learn
This is a step-by-step walkthrough of a basic machine learning project, geared toward people with some knowledge of programming, but who don't have much experience with machine learning.
How I went from fashion model to software engineer in 1 year
In 2015 I knew almost nothing about coding. Today, I'm a software engineer and a teacher at a code school for kids.
What's New in React 16 and Fiber Explanation
An overview of the features and updates for the highly anticipated release for React. The update to the React core...
Building a Basic RestFul API in Python
Creating a basic REST API in Python using Flask Framework
The Simple Path to Worthy Code
https://cdn-images-1.medium.com/max/1600/1*tG9Dj9cxDQFvUb4b56hkcA.png Start by identifying an actual problem that needs a solution. It is important that you have an answer to the question "Why is...
My Version of "TDD is About Design, Not About Testing"
"TDD is Not" Before you move on, stop and tell yourself that you will be open to learning about it. It's not going away. And devs who practice aren't going to stop doing it. It's not: - a theory....
How We Created and Launched Stylepill in Less Than 12 Hours and Got to #1 on Product Hunt
After several "failures" and pivots, we created Stylepill in less than 12 hours and reached first place on Product Hunt. Here's our entrepreneurial journey and what we learned from it.