Find a mentor

Web Programming

Mobile App Programming

Programming Languages

Data Science /Engineering

Database /Operations

Others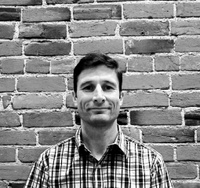 Ian Truslove
Senior Clojure and ClojureScript Engineer
$50.00
For every 15 minutes
Do you need a quick, high-quality project completing? Are you battling a technical problem in Clojure? Perhaps you want to write more Clojure, but you're not sure what the programming workflow should look like. I would be delighted to help. I'm a technical and team lead, and have been coding and teaching Clojure and ClojureScript for four years.
Mountain Time (US & Canada) (-07:00)
English
I've been writing Clojure professionally, full-time, for over three years. Currently I'm a Principal Engineer and Team Lead of a full-stack Clojure/ClojureScript, responsible both for code delivery and for mentoring my new-to-Clojure team to get them to a high proficiency level. I've been building and maintaining large scalable Clojure stacks deployed to bare metal and EC2, using Elasticsearch, Datomic, and Postgresql data stores, cloud object stores, message queues, all the usual large scale fun stuff. At various times during this, I've been responsible for features implementing text analytics, on-premises data collectors, and network edge HTTP proxies. Community-wise, I assist in running the Denver Clojure meetup group (https://www.meetup.com/denofclojure/) and speak at the group from time to time. I helped run and teach a Clojure Codebridge event in Denver a couple of years ago, in which we spent a weekend teaching Clojure basics to a group of ladies who were either novice programmers, or had never programmed before.
In the last year I've been spending more time building front-end code using ClojureScript, Reagent and Re-frame. Re-frame is a surprisingly deep subject; it's conceptually simple but knowing how to design a SPA to use re-frame "properly" takes some experience. I frequently see seemingly innocuous problems (logic in view components, overly simple or generic subscriptions, ad-hoc db structure) grow to consume much more time and effort than they should, and I can help unravel these threads and get things into their proper places.
Emacs
- 4 years experience
I primarily use Emacs and CIDER for Clojure development, and I have mentored coders through the leap from IntelliJ/Cursive to Emacs/CIDER. I can help you to learn Emacs, how to put build a good Emacs setup for Clojure, or learn how to effectively write, test and debug Clojure and ClojureScript code using Emacs.
I've been using ES for over 4 years, with more and more experience managing and maintaining larger clusters. I currently spend a good amount of time keeping a >40 node cluster in good shape, running efficiently, backed up, and upgraded.