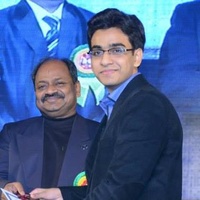 Abhishek Mishra
BTech 3rd Year Student, MAIT
I have been teaching kids at National Camps C++, data structures and Maths! C++ was the first language i learnt and would love to help you out specially initially when you are raw!
This is my second language and i have been using this continuously for machine level working during my projects!
Art of Coding - 5 Steps to Nail it Internationally!
An introductory lesson plan for people stepping their foot in the arena of competitive programming!