Freelance I18n Developers Available for Hire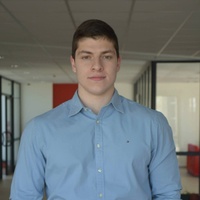 Hire Now
Freelance I18n developer in Yambol, Bulgaria
Web Software Engineer experienced in Angular 5 and Ruby on Rails 5 | Founder of Centroida | Pluralsight author
Hristo has five years of experience managing and developing software development projects using web technologies. He has trained over 20 people in software engineering and written over 60,000 words in guides on Pluralsight. Apart from expertise in software engineering and software architecture, Hristo has an extensive background in business. He has consulted companies from different industries and created digital strategies that are custom-tailored to their needs. He has graduated the American University in Bulgaria with B.A in Computer Science and Business Administration. He was founder and president of The Hub - a student club that gathered students interested tech entrepreneurship, software development and innovation. The club hosted workshops on different technologies, organized fi...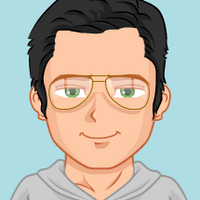 Hire Now
Freelance I18n developer in San Jose, United States
Senior Software Engineer
My engineering experience is mostly with Web Front-End development. My top skills are JavaScript, HTML, CSS and Node.js though I am also familiar with Java and Python.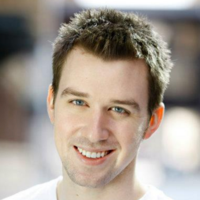 Hire Now
Freelance I18n developer in Tampa, United States
Ruby on Rails + AngularJS + iOS = I'm The Mentor For You!
Hey there! I've been a Ruby on Rails developer since 2010 involved with many different configurations and setups including Ruby 1.8.7-2.2, MySQL, PostgreSQL, MongoDB, DataMapper, Rails 2.3-4.1, jQuery/CoffeeScript, CSS/SCSS/Bootstrap/Foundation, and Sinatra. From there, I made a shift from that and for the past two years I've been an AngularJS developer as well, recently switching to Angular 2. In that time I've simultaneously been building my mobile skills with iOS using both Swift and Objective-C. I remember how tough it was getting started in the web dev and mobile scenes and always appreciated those who guided me to becoming the developer I am today. Now, I would love to do the same for you as I help you learn best practices and "get over the hump" of difficult concepts, or move forwa...
Hire Now
Freelance I18n developer in Timișoara, Romania
Full Stack Developer
Hey, I'm Dan and I'm a full-stack web developer. Sounds like a annonymous group, but it's a passion. I developed with PHP, HTML, CSS and JavaScript countless websites and applications over the last 9 years. I squashed bugs and found fixes. In many instances on my own. It was fun at times, but a second pair of eyes would've made things faster. Maybe I can speed up some things for you.
Hire Now
Freelance I18n developer in Ashburn, United States
Freelance Full-Stack Developer - React.js / Node.js
Former Freelance PHP expert enamored of JavaScript starting with node and today in love with react.js
Hire Now
Freelance I18n developer in Bangkok, Thailand
I <3 OSS and the Web!
A keen OSS supporter, Linux user and web platform hacker. Freelancer, consultant and a family man travelling the world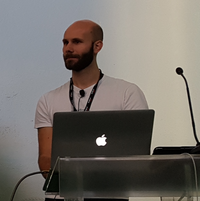 Hire Now
Freelance I18n developer in Sabadell, Spain
Senior javascript developer always looking for new challenges.
I am a passionate developer in love with the web and all the technologies around it. In 2006 I started creating web applications, first as a full-stack developer and gradually moving more towards the front-end. What really attracts me: - Performance: find the best implementation to make all the webpage flow nicely on any screen size, the target is 60fps content. - Technical challenges: represent huge amount of data in a comprehensive, user friendly way. Experiment and create proofs of concept with cut-edge technologies. - Attention to detail: come up with something new, design and code it with pixel perfection. - Inspiring people from who learn new things. What I offer as a mentor: - You understand what / how and why we write the code. - A passionate developer who loves elegant solution...
Hire Now
Freelance I18n developer in Ashburn, United States
Let me be your code guru/cyber witch
Hi! I'm Danielle, a software engineer with expertise across the industry, though my primary focus is on web and mobile development. I have worked for big companies including Microsoft, Amazon, and Standard & Poor's on products you have heard of like OneDrive and Echo. I have also worked as a freelancer and a startup developer on products you haven't heard of just yet! Aside from this though, I am passionate about teaching software development. I TAed and mentored in university and since then I have taken every opportunity to help my friends and colleagues hone their craft. It is time to make my services available to a broader base, and I hope that you'll allow me to guide you towards success!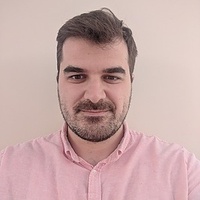 Hire Now
Freelance I18n developer in Ashburn, United States
Assistant Vice President Sys/Data Security
Back-end developer. Developing RESTful APIs, Services and Gateways. On occasion I've been caught enjoying front end development with React and Vue. I mainly use Javascript, Java, PHP and Python.
Hire Now
Freelance I18n developer in Paris, France
polyvalent developer (front/back end), web & multimedia (hybrid apps)
I'm a young developer that started teaching web dev and seeks to share his knowledge with the community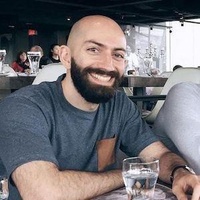 Hire Now
Freelance I18n developer in Ashburn, United States
Co Founder at DecodeMTL
I am a full-stack web developer and educator from Montreal, Canada with over ten years of experience. I have worked for startups, agencies, and large companies. I co-founded and am currently teaching at DecodeMTL, a full-stack JavaScript Web Development bootcamp in Montreal, Canada. I am also an instructor and mentor at the local Ladies Learning Code chapter. I love teaching more than anything and I am motivated by seeing my students succeed :)
Are You an
I18n
Developer?
Get paid while making an impact. Become a Codementor for the next wave of makers.
Apply Now