Not looking for Hybrid Developers? Find other types of developers: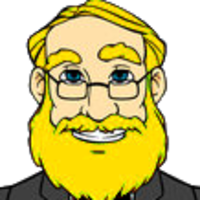 View Profile
Freelance Hybrid developer in Chicopee, United States
I haven't had a dissatisfied client yet
MS in Computer Science with over 12 years of professional experience from IBM to startup founder to freelancer with a lifelong ♥ for coding. I've published two IT books; expect excellent communication skills and professionalism.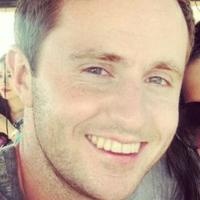 View Profile
Freelance Hybrid developer in Madrid, Spain
Full Stack Developer at KAX Media
The rise of mobile devices enabled me to start working on

hybrid

apps. I have used sencha touch 2 to build bingo.paddypower.mobi and dieseldippers.com. Both of these

hybrid

apps where then wrapped with phonegap and submitted to the app store. I've also created a number of apps with gonative.io to provide push notifications and a cross platform codebase.
View Profile
Freelance Hybrid developer in Natividade, Brazil
Full-stack and mobile developer, 9 yrs exp
I enjoy challenges and developing simple solutions to big problems. I also believe that with determination and commitment, everything can be done. Clean code and automated tests make me really happy! I'm a follower of the Agile methodology, and always giving the best of myself to improve my knowledges. I'm absolutely open to new technologies, methodologies or concepts.
View Profile
Freelance Hybrid developer in Delhi, India
Experienced ionic, Angular hybrid App Development professional
I'm an ionic 2,3 framework

hybrid

mobile apps Developer. I have been designing, developing

hybrid

iPhone/iPad, android and windows apps for over 3 years using anjularJS 2 and ionic 2 & 3. I possess strong knowledge of object-oriented programming and software design patterns. I have broad involvement in making backend taking into account PHP and JSON based REST APIs required to speak with the application. Here are my core skills and experiences: - ionic 2,3 frameworks with AngularJS 2,3. - Native frameworks: Camera, Push Notifications, Google Maps, Geo Location, Geo Fencing, Crosswalk and more. - XCode, Android Studio working hands-on experience - ionic Cloud Code push, deploy, auth programming - Push Notifications - Apple push notifications, APN setup - Security: User Roles, Class-Le...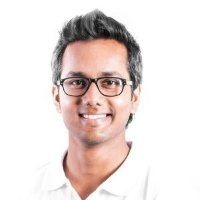 View Profile
Freelance Hybrid developer in Pune, India
Full Stack Developer / Manager
Full stack developer and manager. Always stays on the edge of new technologies, quick learner and a cheerful person to work with.
View Profile
Freelance Hybrid developer in Wollongong, Australia
Full Stack JavaScript Developer / Security Guy
I studied project management at university but always gravitated towards software development. Ever since I built my first website for my dad's business, I was hooked. While building small websites on the site, I joined BAE Systems as an intern. Over there, I found a new passion - cyber security. I had great fun for 2 years hacking web and mobile applications. After that, I got an opportunity to combine both my passions, security and software development. I now work at Secure Code Warrior, a security startup based out of Sydney. We've built an online gamified platform that teaches developers how to do secure coding. We don't use boring slides or videos, you learn using hands-on exercises in your own language and framework.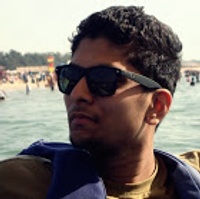 View Profile
Freelance Hybrid developer in Coimbatore, India
...Exploring the infinite potential, every moment of my life
Amazed by the conversations we programmers have with computer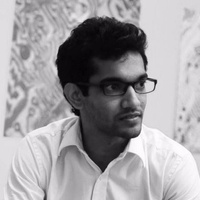 View Profile
Freelance Hybrid developer in Bundoora, Australia
Ph.D Research Scholar in Data, Analytics & Cognition | Former Technical Lead at 99X Technology
I am pursuing my doctoral studies in Data Analytics & Cognition at the La Trobe University Business School. Prior, I was a software craftsman, technical lead, technology geek and the award winner as Industry Leader in Technology Category by SLASSCOM, the apex body for IT Industry in Sri Lanka in year 2016. I do best what I love most, coding and mentoring.
View Profile
Freelance Hybrid developer in San Jose, United States
I work on educating developers about Telerik AppBuilder, which is a tool for building

hybrid

apps using Cordova.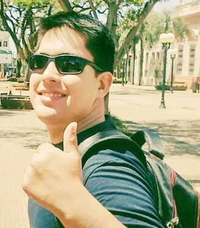 View Profile
Freelance Hybrid developer in Encarnación, Paraguay
Full Stack Developer & DevOps
Hi there! I'm a highly focused FullStack Developer with 5 years' experience working in a variety of developments as a freelancer and as a part of developer's teams, I've been working always from my location as a remote developer. I'm always looking to code to the highest standards to write solid code. I'm continuing learning and using new technologies to improve my work's quality and skills. I'm trustworthy, organized, methodical and with a really good eye for the details. I understand the value of good communication regarding all progress for the whole entire work as a fundamental key to tighten the long lasting relationships. I'm comfortable working either independently or as part of a team. I'm a computer's technician, help desk, support and more too. I've worked around 2 years for ...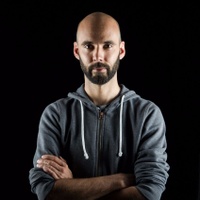 View Profile
Freelance Hybrid developer in Villingen-Schwenningen, Germany
Full Metal Ops guy with coding affinity, practising and evangelizing hate driven development.
Mainly experienced in system engineering and IT architecture I became a Python evangelist over time and created some great software projects with my colleagues over the years and over many companies. I have very high-quality standards for myself and only sleep well when I know that I have done my best. And I usually sleep like a baby. Since DevOps and Infrastructure as Code, developers need more and more operation skills and vice versa. Feeling at home in both areas I can also contribute to both, especially with my experience in setting up company-wide continuous deployment pipelines.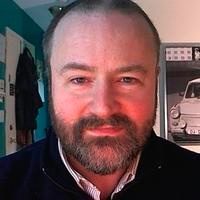 View Profile
Freelance Hybrid developer in Ashburn, United States
full-stack Python & JavaScript ● IT architect & strategist ● DevOps ● smokejumper
• Expert full-stack Python & JavaScript developer • Full DevOps: project architecture to production deployment at scale • Outstanding trouble-shooter and "OMG! Everything is on fire! HALP!!" first responder • Strong web app, data structures, data science, and visualization skills • Enjoy complex integration and automation challenges • Love mentoring. Half-price rate ($60/hr) for all genuine students
View Profile
Freelance Hybrid developer in Grand Forks, United States
Full-Stack Web Developer & Hybrid Mobile Developer (Ionic 1 / 2 / 3 + Angular 1 / 2 / 4) | Previously: Senior Software Engineer @ SmartThings / Samsung
Web (JavaScript, Python, Django, Angular) & Mobile Developer (Swift iOS,

Hybrid

Ionic, etc) passion for building awesome apps that wow. Also have experience teaching command-line tools, Git + GitHub, JavaScript to over 200 engineers at large corporation. Really enjoy teaching programming & application development to anyone looking to become a developer. More Projects can be found on my GitHub: https://www.github.com/northDacoder Languages & frameworks I have experience with: Python Django Javascript jQuery NodeJS AngularJS MeteorJS UnderscoreJS PostgreSQL MySQL Front-end Design: HTML5 Twitter Bootstrap Foundation CSS3 Responsive/Adaptive Design Media Queries Mobile UI Design Mobile Development (Native) iOS 9 + Swift 2.1 Mobile Development (Hybrid)...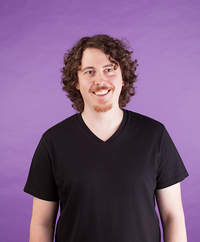 View Profile
Freelance Hybrid developer in Scarborough, Canada
Lead Front End Developer
Specializing in responsive web development following the latest best-practices and using a mobile-first approach in the creation of custom websites and web applications in HTML5, CSS3, & JavaScript; leveraging modern libraries such as SCSS, React, & Redux. Leading teams in the development process and establishing internal best practices. Very passionate about projects that are interactive, educational, socially innovative, or environmentally conscious. Building upon my web development experience, in the last 4 years I've been expanding my skillset into the 3D realm with interactive web using ThreesJS for HTML5 games, interactive experiences, and WebVR experiences; as well as games and interactive experiences for desktop and mobile, including VR on the HTC Vive and Oculus Rift, using Unre...
View Profile
Freelance Hybrid developer in Lagos, Nigeria
Full-stack web/mobile developer. Machine Learning enthusiast.
I have several years experience programming in different languages, making applications for web, mobile and desktop. I have worked in startups as well as established companies, and use a combination of Javascript (JQuery/Angular/React), ABAP, Node, Ionic, Python and PHP. I believe in sharing knowledge with others, and like helping people solve their problems Additionally, I am a functional SAP PS/BI Consultant and Machine Learning enthusiast.
Are You a
Hybrid
Developer?
Get paid while making an impact. Become a Codementor for the next wave of makers.
Apply Now