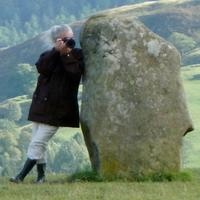 Huw Nichols
CTO & Chief Hacker @ ConceptSauce ltd, consultant, poet and author
$20.00
For every 15 minutes
30+ years systems design and devops, tech lead on many startups. Consultant — introducing and using Docker workflows from dev to deployment, systems automation, lean workflows. Currently developing solutions in nodejs, golang (go), front-end, reactjs, ES6. 

"Whatever the job takes" would be a good motto I guess. Hardware, software, systems design, deployment strategies , linux admin, strategic planning and evaluation, even the odd bit of graphics and making the coffee when needed. Have to admit I'm no good at the coffee part - it's just not my cup of tea :) Have a specific need please ask, 30+ years covers a lot more ground than I put in here. Past clients include: Chaumet jewellers, Atari, Activision, Nomura, Guardian Royal Exchange Assurance, AA, RAC, Pioneer Concrete, MOD, NHS, Incentive Group Of Companies, Apuestas Limited, various foreign government bodies, startups along with many private business across the world.
Average Rating
5.0
(9 ratings)
Huw worked with us from the start to gain a good understanding of our particular requirements, and after discussion, recommended a solution better suited to our problem than the one we had originally envisaged. Throughout, Huw has been incredibly helpful, and all work has been completed in good time and for a reasonable price. Very knowledgeable, with a thorough understanding of the technologies employed, we would not hesitate to recommend Huw.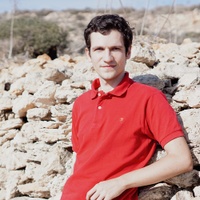 Amazing! Figured quickly a solution to a problem I was struggling with for days. 🚀
Huw is very passionate about helping solve technological problems. He goes the extra mile to understand the context of the problem and gives technical recommendations which I found to be credible.
Huw worked to first understand the context of my problem before suggesting methods to move forward. This helped me break down whether my problem was in fact worth solving, before leading to me pivoting to a better solution. I'll definitely be in touch with Huw again.
Amazing mentor and great communicator! Very helpful. I'll definitely work with him again.
Huw was very helpful and answered all the questions I had regarding my website. I would highly recommend him for any technical advice you may need.
Great session on DevOps. Very knowledgeable, reasonably priced and was genuinely willing to help help longer than scheduled session. Will definitely do a session again.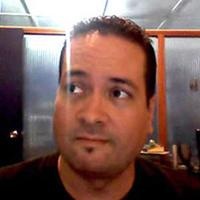 Huw was very helpful! Will look for his help in the future
Really helpful. Patient. Helped me understand the concept of what my assignment was as well as helpful in debugging.
Pleasant person to talk to.