Freelance Httpd Developers Available for Hire
Hire Now
Freelance Httpd developer in Washington, United States
Web Software Engineer
I am making the world better by contributing to open source technologies for organizations and communities specializing in web applications. Ive contributed to projects that span the world and help people have a better relationship with technology on the web. Here are some of my projects: Django Activity Streams: Generates activity stream feeds for your websites so your users can know what other users are doing https://github.com/justquick/django-activity-stream Google Image Chart Wrapper for Python: https://code.google.com/p/google-chartwrapper/ Used by many sites around the world including Interlegis which helps the citizens of Brazil better understand their voting results. http://www.interlegis.leg.br/ PyGoogleVoice: Python wrapper for the Google voice "API". Lets you connect to the ...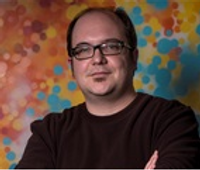 Hire Now
Freelance Httpd developer in Toronto, Canada
LAMP Stack - Facebook Marketer - Interview Prep
Senior developer with a focus on online advertising, PHP development, devops, and open source database technologies. Available to assist with mentoring, freelance projects involving anything PHP related, or tied in to the Facebook Marketing API. I can also provide interview preparation services!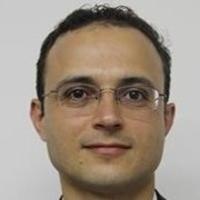 Hire Now
Freelance Httpd developer in Chicago, United States
Application Developer at Avaya
I am a calm person, friendly and loves to help. I like to solve logical problems and I believe that I am a bit clever, after hearing a lot of that from other people. I made good friends and I've met fantastic people. I am seeking to deepen my knowledge in software engineering and become more self disciplined and self planned.
Hire Now
Freelance Httpd developer in Ashburn, United States
Maintainer of clojure DevOps System
Michael Jerger is CEO meissa GmbH and maintainer of dda - pallet , an open source framework ConfigManagement similar to salt or ansible. Besides my passion for Java Clojer is the new one. In Clojure development is simply faster ...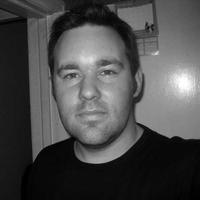 Hire Now
Freelance Httpd developer in Nassau, Bahamas
CTO-Level Open Source Architect: High-Availability PHP, Audio/Video Specialist
15 years' experience in advanced open-source software PHP development, with specific emphasis on long-term architecture, security, and high-availability scaling. CTO-level skills and experience with startups, as well as teams of 400+ devs for major international brands. Example projects: OAuth2 APIs, CDNs (S3/Rackspace etc), e-commerce processing (Stripe, Braintree), queueing (Redis, Beanstalkd, AMQP etc), NoSQL & graph databases (Neo4j), dynamic PDF generation, image creation/manipulation (Instagram-style filters etc), video encoding/streaming (Wowza, Red), server data encryption, Cloud/server setup with services (cron, backups, supervisor), client email management (Mandrill, Mailgun), multi-lingual UI apps. And plenty more. Typically find myself on the phone to clients who a) have ...
Hire Now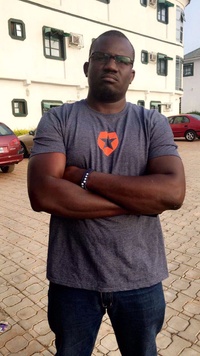 Hire Now
Freelance Httpd developer in Lagos, Nigeria
Full Stack Web Developer | Server Administrator | Software Developer | Technopreneur | Evangelist | The Tech Judge | Startupreneur
I am a developer focused on creating value in customer experience, software development, server management and startup support services. I am a founder of a tech innovation hub and we create and maintain value across tech-driven products and businesses.i also run a webhosting company that keeps me happy with Linux and customer satifaction feedbacks. You can schedule a chat with me by sending a mail to brucelucas@olotusquare.co
Hire Now
Freelance Httpd developer in Marquette, United States
Emergency support specialist, cloud consultant, lifetime coder, Linux ninja, security guru, developer-operations liasion, systems administrator. Often called 'rockstar', 'unicorn', 'hero', 'savior', 'recluse'; seldom called on the phone.
I put out cyber fires over donuts and camp fires. Polyphasic sleeper serving all timezones! Provider of live-help in real-time via video conference for technologies I have mastered and problems no one else can solve. Writer of re-brandable content management systems (every app has content, does it not?), re-usable apps & APIs, member of Mensa & Intertel, slayer of salmon. Human languages for fun, programming languages for breakfast. I left Detroit in the Dot-Com era to live deep in the north woods, I wear camo every day and kill my own food when I have to. I solve my own problems with grace and efficiency. I'll be happy to solve yours! My three most valuable skills: * Problem solving * Anticipation (of variables and user expectations) * Machine logic These skills, when applied t...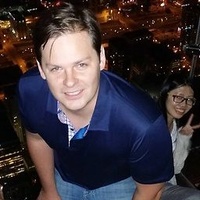 Hire Now
Freelance Httpd developer in Hawley, United States
Mobile Developer, native iOS+Android. Mobile life!
I am a professional software developer who has been writing Android code since 2010. I have a Bachelors in Computer Science, and have been coding since childhood, circa 1996. Code can be fun, and it can be done right. If there's anything I can hope to teach people, it's that there are definitely wrong and right ways to write code, and design architecture. When it's fun, elegant, readable, all the good things, coding can be extremely fun and gratifying. When code is un-professional, un-maintainable, un-readable, and un-enthusiastically received, it can be brutal. Avoid this at all costs.
Hire Now
Freelance Httpd developer in Ashburn, United States
UX Designer, Web Developer
I've been designing and developing websites for over 10 years—ever since high school. In this time, I've developed a deep understanding of the Web, obtained entirely through hands-on experience and self-study. Unlike other developers, the Web is more than just a job for me: I truly care about it as a platform. I regularly contribute to the open source community, reporting bugs to projects on Github, browsers (like Firefox, Chrome, Safari, or Opera); and even offering suggestions, whenever possible, to the HTML specification itself. Specialties: • Latest Standards Compliance (HTML5 & CSS3) • Accessibility • Progressive Enhancement • Responsive Design • Branding and Identity • Web Video Production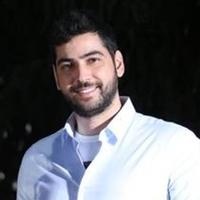 Hire Now
Freelance Httpd developer in Petah Tikva, Israel
IT Manager at Rushmore Marketing
working as DevOps Managers in one of the biggest marketing company in Israel, responsible for over 150 domains, Experience with the DevOps culture and Monitoring, maintaining and optimizing production systems.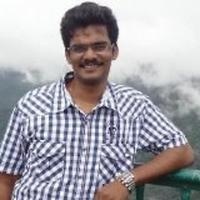 Hire Now
Freelance Httpd developer in Ashburn, United States
Analyst at a Top Notch Bank in the IT domain
** Having over 8 Years of experience in Software development and design ** * Oracle Certified Java Professional - Java SE 6 Programmer. * Completed M101JS Certification , MongoDB for Node.js Developers. * MapR Certified Spark developer – DEV 360 – Apache Spark Essentials. * Involved in Deployment of applications in Application Servers (Cluster) like Glassfish which involved setting up of all configurations related to the application server. * Co-ordinated for setting up of URL-Redirection, Load Balancing and SSL enabling in Apache Web Server * Experienced in handling Databases Oracle9i, 10g, 11g ,MS Sql Server. ** POLICIES ** =================== * If you are dissatisfied with my service in any way, I will refund you in full * I do not generally charge for the "...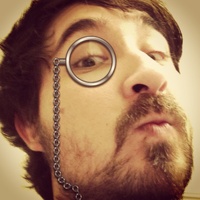 Hire Now
Freelance Httpd developer in Denver, United States
Software Craftsman
I'm a software developer (generalist / polyglot) who is devoted on learning and educating cutting edge technologies. I have over 12+ years of industry experience with design, development and system architecture. I have a strong background in web application development, yet recently proficient in crafting iOS apps. Majority of my experience has been in business applications, from large complex enterprise systems to smaller sophisticated tools for small businesses. Available to assist with any sized project or issue you have!? Reach out anytime day or night!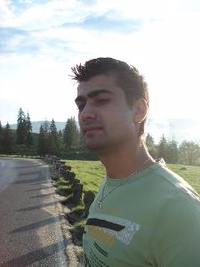 Hire Now
Freelance Httpd developer in Ashburn, United States
Knowledge is Power
I'm a DevOps, System Administrator and Solutions Integrator I never go with "just working", I like to do things that hold up and automate as much as possible.
Are You a
Httpd
Developer?
Get paid while making an impact. Become a Codementor for the next wave of makers.
Apply Now