Freelance Html/css/javascript Developers Available for Hire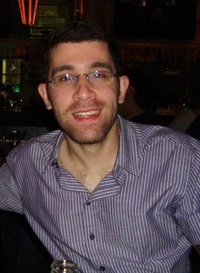 Hire Now
Freelance Html/css/javascript developer in Tel Aviv, Israel
Former Microsoft R&D senior technical lead and current VP development at Seegnature (fully hands on)
Experienced Vice President Of Development with a demonstrated history of working in the information technology and services industry. Skilled in Python, Django, K8s, AngularJS, JavaScript, HTML5, and C#. Autodidact and a fast learner. Likes innovative work, changing ideas with others and learning new things. Strong business development professional with a B.Sc. in Computer Science and a M.Sc. focused in Finance-Accounting from Tel Aviv University.
Hire Now
Freelance Html/css/javascript developer in Chester, United Kingdom
I specialise in web development, so these technologies come in the package, so to speak.
Hire Now
Freelance Html/css/javascript developer in Bogotá, Colombia
Over 15 years of experience in information science and internet media. Committed in using technology to develop attractive and useful applications for users and efficient for customers; for the benefit of trade, research, entertainment and education. "Building the internet since late 90's" Specialties: Responsive web development, HTML 5, CSS, JavaScript, PHP/MySQL, ActionScript, Frameworks, usability and user-oriented concepts.
Hire Now
Freelance Html/css/javascript developer in Rijeka, Croatia
Full-stack web developer
I am a full-stack web developer with over 4 years of professional experience. I worked on the beck-end and front-end application development, as well as the development of hybrid mobile apps. Technologies in which I work are php, c #, javascript (AngularJs, Angular 2+, vue.js, jQuery etc.), sql, MySql, and other close ones.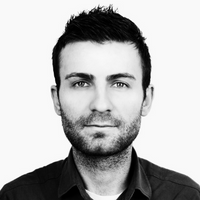 Hire Now
Freelance Html/css/javascript developer in Munich, Germany
Everyone wants to learn, teacher only has the find the right method to transfer the knowledge!
A software engineer specialized in developing full stack web-based applications with a focus on information and data security and on software team development. In 2017 I've been focused on developing our crowdsourced idea management software. Working with new front-end frameworks and with amazing Innosabi team will help me to achieve my professional goals. You can contact me at amir.duran(at)gmail.com Twitter: @DuraniusA Blog: http://code-epicenter.com Libraries: https://github.com/amirduran Specialties : PHP, Yii Framework,Zend Framework, Doctrine 2, Angular, Angular 2, RxJS,Code Caption, PhantomJS, CasperJS, Team Development, HTML, CSS, Java Script, MySQL, Website Security, Website speed optimization, SCRUM.
Hire Now
Freelance Html/css/javascript developer in Zagreb, Croatia
Frontend Developer
I worked as freelance frontend developer for few years, then I started working for Croatian companies of which one is Q Alliance where I worked mostly on slicing PSD/sketch files to HTML/CSS/Javascript. I also worked on few angularJS projects where i was doing some AngularJS work. I worked on more than 50 projects, for both small and big companies.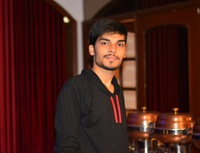 Hire Now
Freelance Html/css/javascript developer in Vadodara, India
Upwork Top Rated Freelancer ( Mobile Apps )
**Contact details Phone: +91 7874735958 Email : deep.shah1612@gmail.com Skype: deepshah_9 Here are few listed skills of mine but I'm not limited to these skills because I'm always ready to push my boundaries . My skills and experiences are following Mobile App development(Android) :- 1) IoT apps - Apps which are connected with IoT devices. 2) Location Based - Google Maps , Fused Location ,Google Places APIs , Geo-Fencing, Geo-Location Apps , Google Location Services 3) Social Networking ( Facebook, Twitter, LinkedIn) 4) Analytics Integration (Google Analytics , Facebook Insights , MixPanel) 5) Integration with Web Service (XML, JSON) 6) Database Management (SQLite , My SQL) 7) Push notifications 8) Bar-code/QR Code scanner Apps 9) Text-To Speech & Speech TO Text Apps 10) Third-Party ...
Hire Now
Freelance Html/css/javascript developer in Barranquitas, Puerto Rico
Full Stack Javascript Developer
Years of experience building web applications using

HTML/CSS/JavaScript

and experience teaching students the fundamentals of the client side of web development.
Hire Now
Freelance Html/css/javascript developer in Cagayan de Oro, Philippines
Web Developer. Tech Enthusiast . Explorer . Problem Solver
With a Bachelors degree in Information Technology and experiences in a development of various information systems, I am confident that I have the full understanding in full life cycle of a system development. With these experiences, I have become outstanding in technical aspects, managing projects and people within, building up business analysis, managing databases, and application's testing and evaluation.
Hire Now
Freelance Html/css/javascript developer in Pleasant Hill, United States
Ruby & Rails expert, author of Ruby Performance Optimization book. Frequent mentor on everything Rails and especially on Rails performance optimization
In addition to many Rails apps, I've also built several static sites with Jekyll. Most recently, adopted React/Redux.
Hire Now
Freelance Html/css/javascript developer in Recife, Brazil
Web Developer - WordPress expert. Always learning about programming.
I'm a spanish Software Engineer with 5+ years experience developing websites with the most modern technology, HTML5, CSS3, Javascript, jQuery... especially with Wordpress.
Hire Now
Freelance Html/css/javascript developer in San Jose, United States
Hire Now
Freelance Html/css/javascript developer in Washington, United States
I love to develop application with a rich UI and have a keen eye on the latest trends in the market.
Hire Now
Freelance Html/css/javascript developer in Araraquara, Brazil
Ensino, pesquisa e desenvolvimento.
Hire Now
Freelance Html/css/javascript developer in Knoxville, United States
Full stack developer for leading PR/communications firm in Knoxville, TN. They do the words, I do the codes.
John McCulley is a full stack developer and has been developing websites and apps since 2005. He also is a popular and experienced speaker who has been featured at CodeStock, the Knoxville American Marketing Association conference and Code TN. He makes regular appearances on both Mornings with Fox43 and the CW20, and he is a frequently requested guest by other local television stations to discuss digital media and technology. When he's not patrolling the interwebs, John spends his time with his three children, Jadon, Cadence and Jaxson, and his cat, Sheldon, who was adopted from Young-Williams Animal Center. He also enjoys cooking, playing guitar, singing and throwing the football around in the back yard.
Need to Hire a Senior
Html/css/javascript
Developer?
Get Started
Are You a
Html/css/javascript
Developer?
Get paid while making an impact. Become a Codementor for the next wave of makers.
Apply Now