Not looking for Hstore Developers? Find other types of developers:
Hire Now
Freelance Hstore developer in Glasgow, United Kingdom
CTO: Elixir, Ruby, Rails, Android Developer (and scrum master) with 10+ years experience
I've now completed over 130 sessions on Codementor! I'm a consultant developer who's been coding for over 10 years now; 6 of those years professionally. I mainly work in Rails, EmberJS and Elixir these days, but I've built things in languages ranging from C to NodeJS to Go. I've had the opportunity to have large multi-nationals on my client list such as Mozilla, IBM, 888.com, and multiple large financial businesses. Outside of Codementor, I'm a CTO at a Startup in Scotland, as well as a consultant adviser for various startups and small businesses in Scotland and the UK.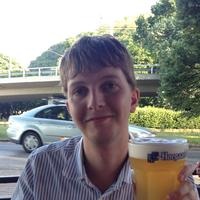 Hire Now
Freelance Hstore developer in Rotterdam, Netherlands
Very experienced Python and Postgresql architect with a vast experience in scaling and helping others
Author of Mastering Python (https://www.packtpub.com/application-development/mastering-python), a book to teach advanced Python programmers everything they need to master the language. No cure, no pay for specific problems. I only accept issues if I'm confident I can fix them in a short amount of time. Always happy to give advice :) Over the last 15 years I've started several companies and according to Stackoverflow I've helped ~3.2 million people using my knowledge. I'm one of the top Python contributors on Stackoverflow and have over 30k points. My main interests are scaling of large infrastructures and websites to millions of users as I did with my last large startup (fashiolista.com). I have many years of experience consulting people and companies with varying programming, dba...
Hire Now
Freelance Hstore developer in Los Angeles, United States
Security Researcher
web developer with 8+ years of experience. worked with high-traffic sites.
Hire Now
Freelance Hstore developer in Austin, United States
Gabriel graduated top of his class from the Electrical Engineering department at UMass Amherst in 2008, and has dedicated his postgraduate career to perfecting his Ruby on Rails skill set. His career started working at successful web design and development firm Fuzz Productions, and more recently worked as the lead engineer founding and launching e-commerce platform CitySprout.com.
Hire Now
Freelance Hstore developer in Portland, United States
Software Engineer
I'm a software developer with about nine years of experience in a variety of technologies. I focus strongly on quality workmanship and understanding more than just the software I'm working on to be able to address the real underlying problems, rather than just drop a patch on the surface problem.
Are You a
Hstore
Developer?
Get paid while making an impact. Become a Codementor for the next wave of makers.
Apply Now