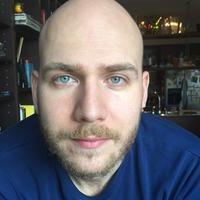 Martin
Technical debt reducer, enterprise PHP developer, all-around very highly skilled, good decision maker
Average Rating
5.0
(14 ratings)
Apr 2016
Awesome results! The problems were tricky to explain, and of course the fear when getting assistance from another dev is "will they understand, will they safely handle the code" so that you may have the simplest and fastest or smartest solution from their aid. And this was the result we got, through the process great mentorship by Martin! The work implemented and advise given to us was a great boost to our project and fix. We are very glad to have met and worked with Martin, most high recommendation. Would most definitely work with him again.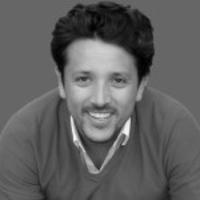 Martin is an expert with tons of good ideas/advices and excellent attitude. We as a team rated 5 stars because it was really helpful.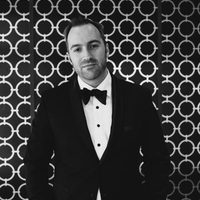 Fantastic. Fixed my problem in a number of minutes. I have a good deal of experience, but he found my issue so quickly I have to kick myself. Very high marks.
Jan 2016
I came to Codementor with a general idea of what I wanted to accomplish. Martin reached out to me immediately. We had an initial conversation over the Codementor messaging program to ensure that not only he (Martin) but I fully understood what I was wanting to accomplish and what I could expect in terms of time and necessary skill level to make that happen. After we both agreed that I was headed in the right direction and that he was a good fit for my request, we set up our initial meeting. When we began, Martin spent 15 minutes (free of charge) helping me set up my environment as to make the most use of my time during our sessions. Not only was I blown away by Martin's skill level and experience, but he was able to teach and impart the knowledge I needed. Which, to me, is a HUGE thing. You can sit all day long with a pro, but if they are not a good teacher, you will learn very little. Mentoring is hard to do right, and Martin certainly does it RIGHT. You can tell he cares that you LEARN from your experience and not only accomplish your goals, but think beyond them. He was always available for follow up and his demeanor was always that of honesty, courtesy, and curiosity. It goes without saying that Martin was one of the most talented individuals I have had the chance to learn from, and he was always a wonderful teacher. I have also made a new friend in the industry. Can't say enough good things.
Dec 2015
Talking through the problem during the free 10 minutes led me in the right direction. He was mindful of my time and suggested I work out some of the issues offline. Turns out, I solved the issue based on our conversation. Will definitely reach out again if I need some more help!
Apr 2015
Martin gave me a lot of tips in very little time and helped me solve all my issues, definitely will do a session again!
Mar 2015
Great knowledge of PHP, concatenation, SQL and much more. Highly recommended.
Jan 2015
Martin was extremely helpful, and answered the questions presented extremely quickly. He was very courteous, helpful, and enjoyable to work with. I highly recommend reaching out to him with any development questions you may have!
He was helpful and advised me for proper database structure. Time will show if he was right :D
Wow! Martin exactly knew the problem that I was encountering and within 2 minutes had led me to a one line of code answer, which has avoided me going around in circles trying to work out how to extend various classes to acheive the same result I was looking for. Many thanks indeed!