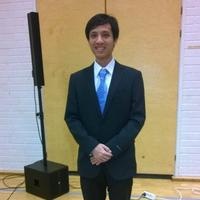 Nguyen Hoang Long
Expert in knowledge mining and big data with 4+ years, experienced .NET developer with 2+ years in the industry, good documentation skill, lecturing skill.
$20.00
For every 15 minutes
Good knowledge in C++ and C#. Moreover, have experience in data mining and machine learning. I can guarantee that you will catch up with the basic knowledge of C#,C++ really fast and will participate in well-designed assignment to practice using those language and also use the latest technology.
Average Rating
5.0
(14 ratings)
Nguyen Hoang Long is terrific: MatLab savvy, patient, and good at knowing what to teach.
Hoang was very patient and helpful! I would be willing to work with Hoang again!
He is pretty good in explaining the material and patient.
Great help! Would recommend.