Find a mentor

Web Programming

Mobile App Programming

Programming Languages

Data Science /Engineering

Database /Operations

Others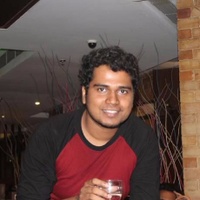 Himanshu Mishra
I am an experienced open source Software developer. I primarily code in Python and my both Google Summer of Code projects were in Python. I am a GSoC Mentor in the Python Software Foundation organization. I like to teach students and introduce more people to open source.
I have been programming in Python since high school. I have multiple repositories on Github with ~200 stars and more than 1000 users, all in Python. I also engage myself in teaching Python at my college.
I have contributed to over 70 repositories on GitHub and I am quite fluent with the workflow. I also understand that it gets confusing for the beginners but I have been successful in getting many freshers from my college to work with git/github and contribute to open source softwares/libraries.
Github repositories
keep
A Meta CLI toolkit : Personal shell command keeper
pep8speaks
A GitHub :octocat: integration to automatically review Python code style over Pull Requests
Quick Guide to Git and Github (Part 1)
Before we start, make sure you have an account on GitHub. Go to https://github.com. Pick a username, enter your email id and choose a password. Next, choose unlimited personal repositories for...