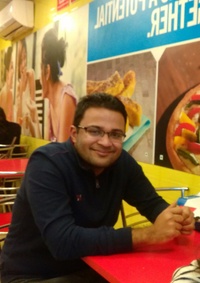 Python C++ C R Programmer with expertise in Algorihms, Data Structures, Machine Learning and Data Science with experience of 3+ years
Average Rating
5.0
(24 ratings)
May 2018
Very knowledgeable at his work!
Apr 2018
Was very helpful however my issue was not completely resolved in the stipulated contract time. Still informed me with enough information to where I can complete the rest of my work though.
Mar 2018
Yet again Himank has saved the day. I wanted to do an assignment a specific way, but was unable to properly implement it. I gave him what I had and he was able to help me understand how to do it. Again, 5 stars.
I requested some help with some work I was assigned which I was having a lot of trouble with and not only did he help me understand, but explained various things I had questions about and gave me alternative methods of achieving the same result. Completed the task way before the time I had asked. He is very helpful and very eager to explain anything you may have trouble with. Himank is the guy to get help!
Really nice guy and provides clean and clear work!
Very Helpful Fast worker A+++++
Helpfully and quickly found bug in my code! Pleasure to work with!
Feb 2018
Jan 2018
Himank has been great to work with once again! have used him for another task before and will use again! he is the best
really keeps in touch to the end. Definitely worth it!!