Not looking for Hg Developers? Find other types of developers:
View Profile
Freelance Hg developer in Millbrae, United States
Software Engineer
When I'm not using git for work I like to use mercurial :)
View Profile
Freelance Hg developer in Brest, Belarus
Writing web apps since 2005
Using it everywhere I can (private setups, personal projects, managing Github mirrors) etc.
View Profile
Freelance Hg developer in Auckland, New Zealand
Senior software engineer
It's my personal SCM of choice. I'm using it since 2008.
View Profile
Jonathan Brisebois-Lamarche
Freelance Hg developer in Ottawa, Canada
My Revision control weapon of choice!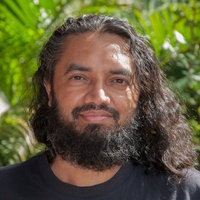 View Profile
Freelance Hg developer in Battaramulla South, Sri Lanka
Multi-disciplinarian with over 25 years of experience in iOS, Android, PHP, SQL, and Unity. Also have some experience with Xamarin, Python, JavaScript, Perl, Ruby etc.
I have been a developer for over 25 years and have been a mobile developer for close to 8 of those years. During that time, I've developed over 80 iOS apps, around 10 macOS apps, and a few Android apps too - some were personal apps while close to half of that were apps for various clients. I've also been a technical editor, final pass editor, and finally, for a brief period, the editor-in-chief at raywenderlich.com, the popular online site devoted to mobile and game development. I did a lot of work on their tutorials and so know a little bit about helping people to understand a topic :) I try to help people understand developing for a given language and try to show you why you should do something a certain way. Along the way, I also try to provide little tips and tricks which make your w...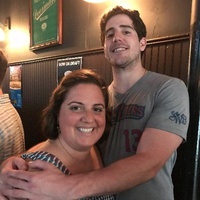 View Profile
Freelance Hg developer in Scranton, United States
Web Application Developer, Teacher
Passionate about modern-day web development. Spend a lot of time working with different technologies, and teaching people how to use them. Focuses include Sass CSS, Responsive Design, JavaScript Application Development, AngularJS & Angular 2.0, EmberJS, and more!
View Profile
Freelance Hg developer in George Town, Malaysia
Full Stack Web Developer since 2008, Development Team Lead, CITA-F, CEH, CSM.
I built my first Mastermind-like, Windows-form based mathematical game using Visual Basic 6 at the age of 16. Today, I am an all-round developer focusing on modern full stack web app development. My primary technical skills are: - HTML, JavaScript, CSS. - AngularJS (v1), Angular (v2 & v4), React. - ASP.NET - C#, VB. - SQL Server My strengths are in logical thinking, problem solving, user experience, software architecture and code design. I have extensive experience working with people across the globe (US, UK, France, Germany, Australia, Japan etc). I am a development team lead, Certified IT Architect, Certified Ethical Hacker and also a Certified Scrum Master.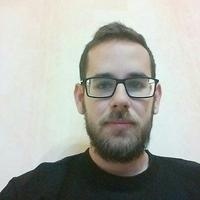 View Profile
Freelance Hg developer in Lviv, Ukraine
Senior Python developer
I'm a Software Engineer and my main language is Python. I'm working about 5 years and made quite a lot of projects, related to web mostly(but also to some Linux-related things). Beyond actually development, I mentor team mates and do Python interviews quite often. I also do unit and automation tests, architecture design and so on. I will be glad to share some of my experience and help people to solve their problems.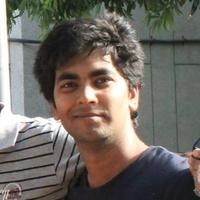 View Profile
Freelance Hg developer in Delhi, India
Data Scientist and Backend developer
I am Shubham Dokania, Co-founder, Greplr, A hyperlocal suggestions and search based aggregator app based on Indian market. I have experience in handling servers and creating scalabe backends. I am actively involved in Machine Learning and Artificial Intelligence related projects. you can checkout my CV at http://shubhamdokania.me/assets/cv.pdf .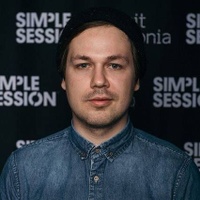 View Profile
Freelance Hg developer in Copenhagen, Denmark
Frontend developer, ui designer
I am experienced developer/designer with more than 5 years experience in web development. My expertise are Ui design and frontend development (Javascript and html/css). Have worked mostly with Magento and Wordpress cms systems.
View Profile
Freelance Hg developer in Leawood, United States
enthusiastic mentor, mad about software quality
20+ years development in python, C, scala, etc. 15+ years leadership in web standards. Currently maintaining 20KLOC clinical data ETL job in SQL and python. Day job: writing software to support research at KU Med Center
View Profile
Freelance Hg developer in Boydton, United States
Passionate software developer and teacher with 15 years of real world experience.
I have been developing on the .NET stack for 15 years. I am also very passionate about passing my experience onto younger developers.
View Profile
Freelance Hg developer in Helston, United Kingdom
Director of Software Development at PRESENT e-Learning Systems
Innovative and vision-driven professional with more than twelve years' success in the design, development, and deployment of front-end features and back-end framework for websites and mobile applications featuring dynamically generated content and highly customized features. Solid communication and leadership acumen, directing team efforts and serving as a key resource and contributor within collaborative work environments. Forward-thinking and results-focused, strategically balancing time, resources, and priorities to meet shifting needs and achieve key milestones within established timeframes.
View Profile
Freelance Hg developer in Laval, Canada
Available: Leader in software product development, production lines establishment and software best practices definition
Bilingual products development professional with more than 20 years of experience. Created and launched complex and critical products in large-sized organizations. Developed and launched software production lines ensuring better delivery efficiency, growing adoption of established best practices, enhanced product quality resulting in customer satisfaction. Master and apply agile and iterative development methodologies. Self-starter who thrives on technical challenges and appreciates being responsible for the delivery of products that truly matter, in collaboration with talented people. Capable of defining the vision for a product, and moreover, of ensuring it becomes a reality. - Product Development Best Practices - Continuous Integration and Delivery - Infrastructure As Code - Softwa...
View Profile
Freelance Hg developer in Sydney, Australia
Full Stack Developer & All-Round I.T. Nerd
I am a long term computer artisan starting at a very young age. Throughout my schooling years I always excelled at computer-centric subjects, often coming first in my class. At university I found myself on the Deans Merit list for 3 years and attained numerous certificates. I specialise mostly within the full web development as it is the most dynamic, challenging and rewarding compared to other IT disciplines that I have worked with in the past.
Are You a
Hg
Developer?
Get paid while making an impact. Become a Codementor for the next wave of makers.
Apply Now