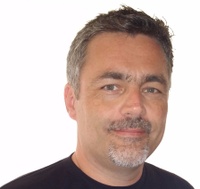 Herve Roggero
Enterprise Architect and Microsoft Azure MVP
$30.00
For every 15 minutes
I am a Microsoft MVP on the Azure platform, and have held many architecture roles in organizations that need enterprise integration solutions. I keep my technical skills up to date and can easily switch from architecture design to .NET development. I can help organizations that have complex architecture requirements, specific integration needs, cloud computing design questions or simpler development needs.
Microsoft Azure MVP. Strong experience with Microsoft Azure in general, both with IaaS and PaaS services, although my primary expertise lies with PaaS development. Worked on numerous projects on Azure, and built multiple tools that leverage the Microsoft Azure platform.
Worked with the .NET development platform since its inception and developed dozens of applications using C#. Strong experience building OOP solutions from the ground up. I have held multiple software and enterprise architecture roles in large US organizations.
Many years of experience working with the Microsoft SQL Server database engine, including large parallel processing queries on 64 processors, memory pressure, complex SQL code and performance tuning. Worked with many large organizations on highly complex development and implementation scenarios.