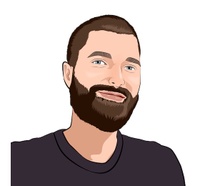 Marius
Joyous Rubyist, making complicated things simple.
Rails with Webpack - not for everyone
My personal experience from trying out Webpack in a standard Rails project is that it is not better than Sprockets. It may well be for rich-client apps, though.
Atom Teletype for Dummies
Use the Atom Editor to work on the same files together.
An upgraded Rails gem does not upgrade your Rails configuration
You need to manually specify `load_defaults` to choose which Rails defaults you want, regardless of the gem version.