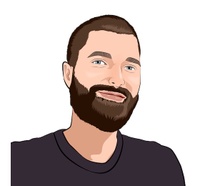 Marius
Joyous Rubyist, making complicated things simple.
I have a Bachelor in Business Information Systems and a Master in Communication Systems. But none of that is worth much if you're not friendly, communicative, patient and passionate - which I'm told I am. I specialize in Rails, but I'm fullstack enough to handle a server park and to pixel-push that div there. So let's go bug-hunting or question-answering together!
Stockholm (+01:00)
German, Swedish, English
Rails with Webpack - not for everyone
My personal experience from trying out Webpack in a standard Rails project is that it is not better than Sprockets. It may well be for rich-client apps, though.
Atom Teletype for Dummies
Use the Atom Editor to work on the same files together.
An upgraded Rails gem does not upgrade your Rails configuration
You need to manually specify `load_defaults` to choose which Rails defaults you want, regardless of the gem version.
Average Rating
5.0
(3 ratings)
Marius is a great teacher, patient, great communicator and extremely knowledgeable. He is aware of all the best practices and pays attention to detail -- easily the top mentor I have worked with on Codementor.
Marius is an excellent practitioner, consultant and all round great person. He's been orchestrating our migration to different domains and sub-domains with different hosting plans with impressive experience and knowledge. I would not hesitate to hire Marius for a project in the future!