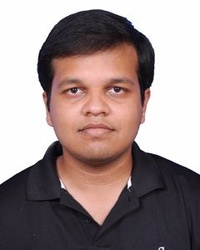 Aman Singhal
Fullstack developer with expertise in Android, Java, Javascript and Algorithms with over 6 years of experience
$10.00
For every 15 minutes
I have always been passionate about computers and with a degree in computer science. I have been working in the internet industry from over 6 years and with great experience and in depth knowledge in Android, Windows and linux systems, building efficient microservices. I have also worked with big companies like Google and Directi.
Movie recommendation System using Collaborative Filtering
Combined both approaches of content-based and collaborative filtering to build a hybrid system which recommends movies to a user and also finds out genre indices for the movie that is how well it ranks on a scale in the genre of comedy, drama, action etc.
2014
Client: College project
Iris Camera image interoperability Classifier
Developed a system to solve the camera interoperability problem in Iris recognition. Created the feature set for iris images using OpenCV and integro differential operators, and classified the iris images using a multi layered machine learning algorithm made up of Support vector machines, Naive Bayes and Adaboost ensemble method.
2013
Client: College Project
Developed a web app to analyse tweets related to some topic, and generate some interesting data related to the same.
Average Rating
0
(0 rating)
"Great mentor. Was very helpful in solving my problem."