Freelance Healthkit Developers Available for Hire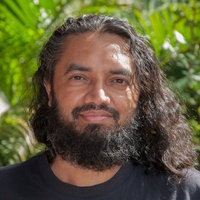 Hire Now
Freelance Healthkit developer in Colombo, Sri Lanka
Multi-disciplinarian with over 25 years of experience in iOS, Android, PHP, SQL, and Unity. Also have some experience with Xamarin, Python, JavaScript, Perl, Ruby etc.
I have been a developer for over 25 years and have been a mobile developer for close to 8 of those years. During that time, I've developed over 80 iOS apps, around 10 macOS apps, and a few Android apps too - some were personal apps while close to half of that were apps for various clients. I've also been a technical editor, final pass editor, and finally, for a brief period, the editor-in-chief at raywenderlich.com, the popular online site devoted to mobile and game development. I did a lot of work on their tutorials and so know a little bit about helping people to understand a topic :) I try to help people understand developing for a given language and try to show you why you should do something a certain way. Along the way, I also try to provide little tips and tricks which make your w...
Hire Now
Freelance Healthkit developer in Alma, United States
Founder of Unicorn.TV
I'm a classic hacker, and not in the "I dabble in tech stuff" way. I've been programming in low level languages for since 2000. My passion lies in teaching others. In the hacker world, there are often Master:Apprentice relationships, but this is a more rare concept in traditional CS/engineering; which is unfortunate. When it comes to work and life, I am very passion driven. I don't take on just any project, but when I do it is with a great amount of energy, loyalty and dedication to quality. My core beliefs can be summed up quite easily: First, do not harm. I am a firm believer that business and teams should operate with a mindset of never harming the brand, reputation, customer or peers. Operate transparently. For me this means that in both personal and professional life it is be...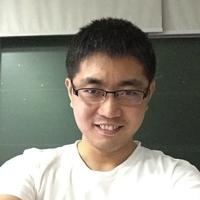 Hire Now
Freelance Healthkit developer in Ashburn, United States
Super iOS & Swift Mentor
I am a passionate mobile developer who is never satisfied myself to provide highest quality. After graduated college, I have been focusing on mobile programming and have enough experience to any kind of mobile projects. I write new apps using Swift and apply Objective-C when it is definitely needed. Theoretical skill: - Protocol oriented. - Abstraction of network communication - Functional Reactive Programming - MVVM with FRP Practical Skill: - WatchKit, CloudKit, Health Kit and various parts of iOS SDK. - Core Data with concurrency & Realm - Mobile analytics with Fabric, FB analytics, Google analytics, mixpanel and so on. - Bug tracking and source management with GitHub, BitBucket, Jira, etc and TestFlight distribution. - Unit & UI Test, profiling with Xcode. ...
Are You a
Healthkit
Developer?
Get paid while making an impact. Become a Codementor for the next wave of makers.
Apply Now