Freelance Hdfs Developers Available for Hire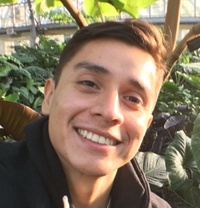 Hire Now
Freelance Hdfs developer in Chicago, United States
Java Software Engineer
Undergraduate degree in Computer Engineering. Four years of professional Java experience. AWS certified developer.
Hire Now
Freelance Hdfs developer in Fort-de-France, Martinique
Big data engineer / architect; Data scientist
I am an experienced Big Data engineer with over 6 years experiences in startups. After my PhD, I worked for a DMP and a data analytic startup. I am used to work remotely and had experiences leading a distributed team of data engineers.
Hire Now
Freelance Hdfs developer in Seattle, United States
Data Engineer at Nuiku, Inc.
Progress is infinitesimal most of the time: how do we measure it? Do we add to progress combinatorially? Are relationships between highly-connected data, people, ideas, products, and services more crucial to understanding the big picture than knowing each element alone? How can we leverage technology to not only understand the world, but make the world a better place? Let's hack the future.
Hire Now
Freelance Hdfs developer in Ashburn, United States
Data Scientis and Mobile Expert na Azuris Mobile & Cloud Experts
Master of Technology (UTFPR) Bachelor in Data Processing Electronics Technician Developer for over 20 years .... Mono Hacker since 2003 Fluent languages​​: C#, Java, PHP, Specialties: Data Science: Cloud Computing, Big Data, Machine Learning, ElasticSearch, Map Reduce, Hadoop, Recommendation, ,Mahout, Distributed Computing, Research, Software Engineering, AWS, PIG, Cassandra, Sqood, HBase, Hive, Flume. Computer Languages: C#,Java, Php, Ruby, C, C++, Pascal, Boo, Python Mobile Develop with Xamarin Plataform in C# to Android, iOS and Windows Phone Project Management, Agile Teams, Extremme Programming, Scrunm , best practices,Refactor, TDD, BDD, DSL,
Hire Now
Freelance Hdfs developer in Buenos Aires, Argentina
Versatile and experienced full-stack software developer. Lots of technologies.
Hire Now
Freelance Hdfs developer in Bengaluru, India
Hadoop Engineering | Analytics @ AIG
Hire Now
Freelance Hdfs developer in Amsterdam, Netherlands
<code_monkey>
I'm a Software Engineer currently living in Amsterdam, Netherlands. I'm passionate about functional programming and high load systems. My working experience connected with JVM stack mostly and projects which ranged from startups to big enterprise applications. I'm focusing on delivering high quality product and appreciate clean and simple solutions, currently working with technologies which includes: - Scala, Play, Spark, Solr - Search engines - Big data - Virtualization and Docker
Hire Now
Freelance Hdfs developer in Milan, Italy
Software Engineer at Unicredit
Self-motivated, enthusiastic, ambitious, analytical and creative agile developer with over 10 years of software development experience. Had worked with most prominent technologies both on web side (php, js, postgresql) and on batch/stand-alone side for analytical computation (java, in finance environment), specializing in multi-thread distributed concurrent systems and optimization.
Hire Now
Freelance Hdfs developer in Hyderabad, India
BigData Hadoop Spark Engineer - Cyber Security Enthusiast
Thank you for taking a minute to stop and review my profile. Please refer to my resume for my full skills matrix at https://mrsrinivas.github.io/so/ Cheers!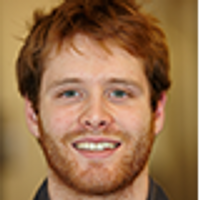 Hire Now
Freelance Hdfs developer in Toronto, Canada
Bioinformatician / Data Scientist / Backend Developer / DevOps Engineer
I am a research programmer and data analyst at the Princess Margaret Cancer Centre in Toronto. I am a commiter and member of the Technical Steering Committee for JanusGraph Distributed Graph Database, an open source project hosted by the Linux Foundation. I graduated with a Bachelors of Science in Bioinformatics & Computational Biology and Molecular Genetics & Microbiology from the University of Toronto. I have a passion for data integration and testing the limitations of bleeding edge frameworks.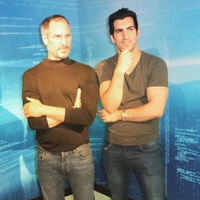 Hire Now
Freelance Hdfs developer in Córdoba, Argentina
Senior Software Engineer
I'm a results-driven, customer-focused, articulate and analytical Senior Systems Engineer with excellent technical and communication skills. I have more than 11 years working on both backend and frontend projects. I feel comfortable designing applications, from the user standpoint, (such as what's the best way to provide a great user experience or what's what the user really want?) and also from the technical view, as which are the potential bottlenecks, or what's the best way to design these services for scaling?, etc. Most of all, I'm a team player, I know how to be a leader but also know how to help and bring ideas when I'm not the one making the calls.
Hire Now
Freelance Hdfs developer in Hong Kong, Hong Kong
Senior Architect & Full stack engineer
Always be passionate about developing various projects, as a rich exprienced architect, always willing to help new programmers. Be strict with own code styles, and always be proactive with tasks. programming Languages: Scala, Java, C, Golang, be familir with many frameworks like Play framework, Beego framework, Spring framework, and so on. Have rich experience in many kinds of Big Data technology, like Spark, HDFS, Hbase, Phoenix, Hive and so on. Familiar with Linux environment, many years of experience of bash script, linux command lines.
Hire Now
Freelance Hdfs developer in Palencia, Spain
Ruby on Rails, Angular, Big Data and Machine Learning developer
I am a passionate and proactive person who continuously searches for the most cutting-edge technologies when solving complex problems. I'm extremely familiar using Angular and Ruby on Rails as a powerful web pair, complemented with other modules such as D3.js. I'm also very comfortable working with Elasticsearch, Hadoop, PySpark, and machine learning.
Hire Now
Freelance Hdfs developer in Johannesburg, South Africa
I'm a software engineer currently working in fintech. My language of choice is usually Python. I'm of the belief that most people could benefit from learning to code (it makes you analytical, it gives you a structured way of approaching problems, this is useful if you never write a line of code in your life). I'm also of the belief that Python is a great first language (it's easy, the community is great, and it's good at many many things)
Hire Now
Freelance Hdfs developer in Berlin, Germany
Freelance data scientist
More than 3 years experience as Data Scientist including strong foundation with python,big data, hadoop, aws, natural language processing and visualization tools. More than 5 years experience as software engineer. Always ready for the next challenge.
Are You a
Hdfs
Developer?
Get paid while making an impact. Become a Codementor for the next wave of makers.
Apply Now