Hemal Bodasing
Experienced Unity3D, C#, Java and C++ Software Developer
Average Rating
5.0
(38 ratings)
May 2018
Great mentor, takes the time to understand your problem and does his utmost to help you out. Would recommend for anyone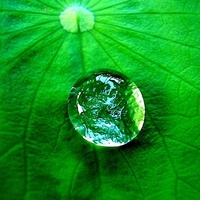 Thank you today for help. I found some bugs and make me clear resolve problems
Jan 2018
Very helpful and easy-going :)
Hemal was a great mentor, excellent in his knowledge of programming and Unity. He He was able to help me understand what he was doing when fixing my code. He answered all my questions and fixed my problem. After the session my problem was fixed and I learned more about C# programming and Unity. Highly recommend him.
Dec 2017
Fixed all my worries in a very friendly and calming manner! You won't find a better mentor!
Great at explaining concepts and very good understanding of what is required
Yet another great session. Needed a bit more visual stuff, to connect the dots. Hemal switched his game and did winforms. Great stuff!
Nov 2017
Great sesion again :) Hemal always makes difficult terms understandable.
Hemal was super helpful! He was patient and willing to go over things with me more than just the one time. I really appreciated it!
We have covered way more in two sessions, than I expected. And more importantly... I get it! :) Great experience.
Hemal is really good at explaining difficult (for me at least) concepts, and understands beginners :)
Apr 2017
Hemal is always professional, accurate, and is great at seeing the details. He knows what to look for when troubleshooting, and is concise in his approach.
Feb 2017
Liked everything and learnt so much this evening, thank you sir!
Jan 2017
Hemal, is patient, understanding and an absolute gentleman, I enjoy every minute leaning from Hemal