Freelance Hbase Developers Available for Hire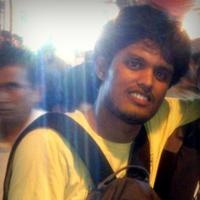 Hire Now
Freelance Hbase developer in Bengaluru, India
Senior Data Engineer (Hadoop, Spark, Python, Scala, Java, Nosql, cassandra, Hbase, Kudu, AWS, GCP etc..)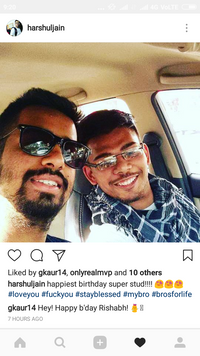 Hire Now
Freelance Hbase developer in Delhi, India
Expert Python developer with 3 yrs of experience
You give me anything, I will try my best to reach to the solution. > I am a Python tutor, and active open source contributor and a philanthropist. I do Codementor because I love to help people out within my areas of Expertise. > I have won, and participated in couple hackathons. My projects can be viewed at https://github.com/harshul1610 > I am an active Volunteer , Speaker at Python conferences and Meetups. > I have total of around 2 years of experience into Python and pretty confident to help out others.
Hire Now
Freelance Hbase developer in Berlin, Germany
AIOps
self supported infrastructure. operations + development + BigData + security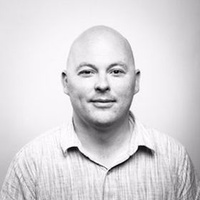 Hire Now
Freelance Hbase developer in Munich, Germany
TCO efficient CTO
In my over 15 years with various Fortune 500 companies and startups, I have held a variety of increasingly responsible positions in engineering, including systems & software engineering roles. I have managed changes in large scale infrastructures without downtime while customers were actively using the system. Besides engineering I have experience in managing onshore & offshore software teams delivering mission critical systems. I also work with startups as a mentor and advisor.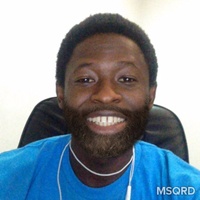 Hire Now
Freelance Hbase developer in Moriki, Nigeria
A Passionate Geek.
I have 4+ years of professional Software Development. I am a team player with a passion for innovation, disruptive technology and always welcome constant change.
Hire Now
Freelance Hbase developer in Ottawa, Canada
Senior Data Scientist and Researcher - PhD
I believe that big-data can be tremendously useful in a variety of domains such as finance, smart cities, healthcare and personalized medicine, etc... With big-data and machine learning as my playground, I enjoy solving complex problems, visualizing new patterns in data and discovering insights that will ultimately be beneficial to users. I am a researcher in data-science at the Computer Research Institute of Montreal (CRIM), a not-for-profit Applied Research Center focusing on innovation and collaborative development. My area of expertise is in large-scale distributed systems, data-mining, knowledge representation and predictive analytics of spatio-temporal big-data. I am performing research for the integration, analysis and visualization of big data using Spark, Hadoop, ElasticSearch,...
Hire Now
Freelance Hbase developer in Gdańsk, Poland
Senior Hadoop/Big data developer
I am really passionate developer fascinated currently by big data technology and it appliance in modern world. My main goal is to develop my skills as a programmer, while also evolving in other fields, which would allow me someday to become solution architect or to manage my own team/projects. Self-development is most important for me.
Hire Now
Freelance Hbase developer in Cartagena, Colombia
Java Architect
More than 12 years of experience delivering software based solutions.
Hire Now
Freelance Hbase developer in Ashburn, United States
Data Scientis and Mobile Expert na Azuris Mobile & Cloud Experts
Master of Technology (UTFPR) Bachelor in Data Processing Electronics Technician Developer for over 20 years .... Mono Hacker since 2003 Fluent languages​​: C#, Java, PHP, Specialties: Data Science: Cloud Computing, Big Data, Machine Learning, ElasticSearch, Map Reduce, Hadoop, Recommendation, ,Mahout, Distributed Computing, Research, Software Engineering, AWS, PIG, Cassandra, Sqood, HBase, Hive, Flume. Computer Languages: C#,Java, Php, Ruby, C, C++, Pascal, Boo, Python Mobile Develop with Xamarin Plataform in C# to Android, iOS and Windows Phone Project Management, Agile Teams, Extremme Programming, Scrunm , best practices,Refactor, TDD, BDD, DSL,
Hire Now
Freelance Hbase developer in Hong Kong, Hong Kong
Senior Architect & Full stack engineer
Always be passionate about developing various projects, as a rich exprienced architect, always willing to help new programmers. Be strict with own code styles, and always be proactive with tasks. programming Languages: Scala, Java, C, Golang, be familir with many frameworks like Play framework, Beego framework, Spring framework, and so on. Have rich experience in many kinds of Big Data technology, like Spark, HDFS, Hbase, Phoenix, Hive and so on. Familiar with Linux environment, many years of experience of bash script, linux command lines.
Hire Now
Freelance Hbase developer in Atlanta, United States
Data engineer and WordPress developer. Extensive experience in SQL (MySQL, Maria/Percona, PostgreSQL, SQL Server, Teradata, Oracle) and WordPress. Also experienced in SAS, Matlab, Mathematica, R, Python (pandas, especially), Stata, Hadoop, Sqoop, Spark, Cassandra, and Salesforce.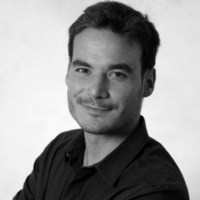 Hire Now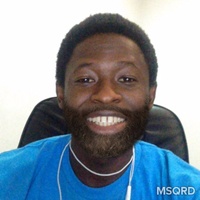 Hire Now
Freelance Hbase developer in Lagos, Nigeria
A Passionate Geek
I figured you probably want to know a little more than my passion for tech. Professionally, I am a Software Engineer currently working with an awesome startup based out of San Francisco. With progressively responsible software engineering experience in business domains using latest technologies and platforms, result oriented, hands-on problem-solving, debugging and analytical capabilities. Passionate about balancing meeting resource and time constraints while doing it right, motivated with intellectual, analytical and creative ability to learn quickly, bringing a strong foundation of knowledge and skill set, well developed communication and interpersonal skills. I enjoy taking problems and turning them into simple and beautiful interface design. I love programming and always strive to be...
Hire Now
Freelance Hbase developer in Berlin, Germany
Freelance data scientist
More than 3 years experience as Data Scientist including strong foundation with python,big data, hadoop, aws, natural language processing and visualization tools. More than 5 years experience as software engineer. Always ready for the next challenge.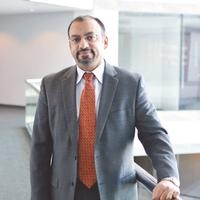 Hire Now
Freelance Hbase developer in Schaumburg, United States
IT Executive, Technologist and Leader of Disruptive Data Technologies, Hadoop, Big data, Data Warehouse, BI
An innovative thought leader with vast business acumen and a passion to solve technical challenges by pioneering strategic framework driven solutions. An experienced hands-on leader in software engineering, architecture and data management with expertise in Web Computing for Consumer, Customer and Back-office business areas. A proven catalyst of culture and business transformation, current on data architecture trends, modernization techniques and delivery of thoughtfully applied leading-edge technology. Experienced with traditional and non-traditional (hadoop, bigdata) data warehousing and enterprise data management and real time insightful analytics.
Are You a
Hbase
Developer?
Get paid while making an impact. Become a Codementor for the next wave of makers.
Apply Now