Hassan Abid
Android Developer 5+ years, iOS Development 3+ year, Freelance full-stack Web developer
$5.00
For every 15 minutes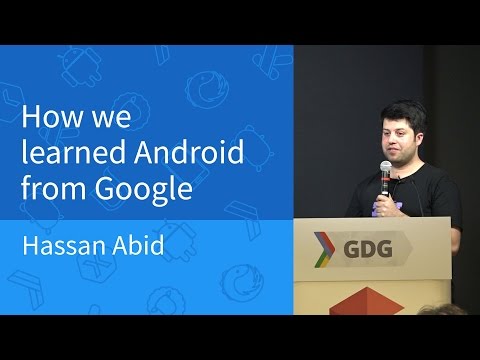 I am working as Senior software engineer (Android & iOS application developer).I am key player of the team who developed KineMaster (video editing app). I teach Python and Android programming through a community MOOC Circle which I co-founded with colleague in Seoul. I am also a free-lance full-stack developer and love to shares code via Github.
Android UI development. Social Networking SDK ( Facebook, Google +, Google Drive, Dropbox, Youtube API integration in app). Android MediaStore (Content Provider) Android Media Framework ExoPlayer Android NDK Developement Firebase Database. Check first app with Firebase database on Playstore : https://play.google.com/store/apps/details?id=com.matthewdanaher.soccerpulse.android&hl=en Completed Android Nanodegree on Udacity.
1. Developed a fully funcitonal website and rest-api with Django web framework. Check landing page at www.umapit.co . It is deployed on Azure with MS SQL Database. 2. Developed an app backend using Django for Fifa VR Football App. 3. Developed MOOC Study group website with PHP, JQuery and mySQL. https://github.com/globalmooccampus/version-1.5 Alongside , I am working on several website projects with Django Framework!
I have solid experience with Python. I have been using it for web crawling, automated scripting and web backend language. I have also some experience with Machine learning libraries like Tensor flow and others like Pandas and Numpy.
I have been developing iOS apps and SDKs since March 2015. First completed app is on Github. Check out here : https://github.com/hassanabidpk/umapit_ios Recently, I made another app for listing marathon events. Source code is available here : https://github.com/AtSeoul/irunseoul_android
Creating React Native apps with Django rest-api
This blog post explains about creating a simple React Native app with modern tools and packages.
Developing Android Client app with Django rest Framework
This blog post is about creating a simple Android client app with Django backend. It uses popular libraries such as Realm and Retrofit.