Freelance Haskell Developers Available for Hire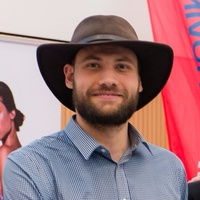 Hire Now
Freelance Haskell developer in Werkhoven, Netherlands
Test-driven developer, data scientist and engineer
I learned

Haskell

as a college student and used it for fast algorithm development on several programming contests. Through the years I mastered less easy topics like for instance monads. I also wrote a user interface that uses curses.
Hire Now
Freelance Haskell developer in Charlotte, United States
Software Whisperer
I have a few toy libraries on Hackage and I've hacked on GHC.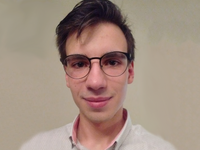 Hire Now
Freelance Haskell developer in Guimarães, Portugal
Web and Software Developer
Haskell

was the first functional programming language I learned. I find it to be an interesting option for some projects. I've also developed a game in this language using the Gloss graphics library.
Hire Now
Freelance Haskell developer in Acrefair, United Kingdom
Senior Scala and Haskell developer
Used

Haskell

extensively in academia.
Hire Now
Freelance Haskell developer in Brooklyn, United States
Polyglot programmer with a passion for functional programming
Taught myself

Haskell

starting in late 2015 by building ZoomHub, a site for viewing and sharing high-resolution images. Libraries used: Servant, sqlite-simple, Opaleye, etc.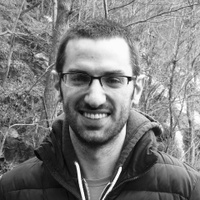 Hire Now
Freelance Haskell developer in Somerville, United States
Functional Programming expert (Scala, Haskell, Elm)
I've been using

Haskell

for personal projects for a long time, and am using

Haskell

to implement a compiler for the Unison programming language.

Haskell

is my language of choice for prototyping and for teaching people about functional programming.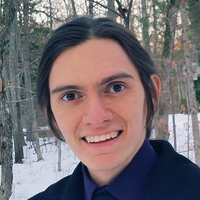 Hire Now
Freelance Haskell developer in Durham, United States
Diversely experienced tutor and freelancer specializing in Python, JavaScript, HTML, CSS, C++, Java, and AutoHotkey.
Haskell is my newest language, and I began learning it primarily to become better at functional programming (which worked!). I'm certainly still in the process of improving with the language, but I have a lot of it under my belt. I've so far built a couple of projects in the language, including a rudimentary Forth interpreter and an integer notation pitch class system for representing music.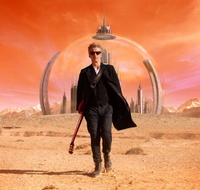 Hire Now
Freelance Haskell developer in Chicago, United States
I Took the Long Way Round
I've written rules-based regulatory compliance engines that were bi-directional, could evaluate resource requirements, existing resources, and regulations, and then describe what changes would have to be made. I maintain the liblawless Prelude replacement which focuses heavily on modern Functional Programming techniques instead of a random set of "First Principles", and so the learning curve is actually reduced considerably. it also focuses on bidirectional, human-readable representations, granular effects, and functional references. Building modular code with these abstractions that's still generic and which relies even more on the type system than even the standard Prelude is considerably easier. I also founded the LambdaNow community, which was one of the earliest FP communities to ad...
Hire Now
Freelance Haskell developer in Singapore, Singapore
Javascript. Way too much Javascript.
Love this language, but haven't worked on it commercially.
Hire Now
Freelance Haskell developer in Greystones, Ireland
Consultant, craftsman, mentor with 30 years of dev/sysadmin/FOSS experience
I created and have led the hledger project since 2007. hledger is a personal finance app and one of the first "real-world" end-user applications written in Haskell. I maintain rss2irc and operate the hackagebot IRC bot which announces

haskell

software releases on #haskell. I am a darcs contributor. I enhanced darcsden and operate darcs hub, a github-like service for darcs users. Other

haskell

projects I have created or maintained include shelltestrunner and FunGEn. I am experienced in practical real-world

Haskell

development and knowledgeable about the

Haskell

ecosystem. I rate myself only a 6 because

Haskell

goes very deep!
Hire Now
Freelance Haskell developer in Auckland, New Zealand
Web Startup Tech Lead - Full Stack Help - Tips & Tricks to Share!
I've been drawn to

Haskell

since 2005, when I experimented with it alongside Common Lisp and Ocaml. Only since working with Clojure has

Haskell

started to stick, and now I try to use it whenever possible. While I'm not yet a world-class expert, I have a good workflow to share, and I contribute to open source

Haskell

libraries and the Emacs

Haskell

mode.
Hire Now
Freelance Haskell developer in Ashburn, United States
Author, Hacker, Entrepreneur, Conference Organizer, Startup Mentor
I research and learn the hard stuff.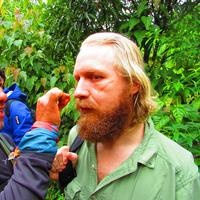 Hire Now
Freelance Haskell developer in Burlington, United States
Developer and Consultant. Would prefer to teach coding full time.
I really love Haskell. I would write all my code in

Haskell

if I could; but my cofounder doesn't like it as much (though he has grown to appreciate it more). I've used primarily Yesod.
Hire Now
Freelance Haskell developer in San Diego, United States
Haskell is currently my favorite language. It deeps connection to mathematics has reinvigorated my interest in programming. I have a solid understanding of the type system, and how to work out practical problems using Haskell. I
Hire Now
Freelance Haskell developer in Clifton Hill, Australia
Experienced programmer, loves to teach
I'm very keen on functional programming, and tend to use it in all my programming. No surprise then that

Haskell

has become one of my favourite languages.
Are You a
Haskell
Developer?
Get paid while making an impact. Become a Codementor for the next wave of makers.
Apply Now