Freelance Hash Developers Available for Hire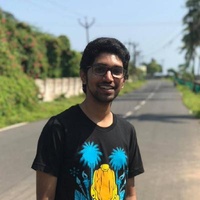 Hire Now
Freelance Hash developer in Toronto, Canada
Passionate about writing, debugging and securing the code.
I'm Lalith, working as a Software Developer at Shopify. I'm another TDD based software guy worked with a lot of startups and learnt a lot of technologies. I'm good with development and security being able to think out of box for security issues. I'm Rails guy and would love to work on backend services infrastructure and optimisations. I eat, sleep and code daily. Visit my github profile for more details: https://github.com/lalithr95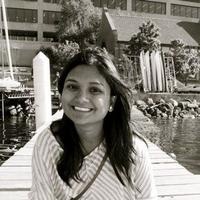 Hire Now
Freelance Hash developer in Apeldoorn, Netherlands
Elearning
I have been mentoring students for a while. Currently I am passionate about coaching students for technical coding interviews. I have started posting some videos online tailored for this purpose. Do check it out https://youtu.be/a8LICNyNCpM and get in touch if you would like a session with me.
Hire Now
Freelance Hash developer in Mumbai, India
Ex Microsoft, Senior Fullstack Engineer, JS geek, Gopher
• Software Engineer with ~3.5 years startup experience. Love building things from ground up. Believes in TDD. • Have good understanding and experience in server-side development, building highly scalable and performant REST APIs in Node.js, Express and MongoDB. • Also experienced in building Frontend Javascript Applications in AngularJS and Cross Platform Apps in Ionic Framework. • Interested in Competitive Programming - Spoj, CodeChef and TopCoder. Worked on: Node.js, Express, REST APIs, MongoDB, ES6, Mocha, AngularJS, Parse.com, Firebase, Ionic, GulpJS, Teamcity, Mixpanel, Loggly, Heroku, Git, Nginx, Ubuntu.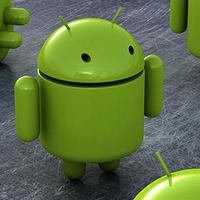 Hire Now
Freelance Hash developer in Bengaluru, India
Software Development Engineer @ Amazon.com
Sharp, Top-Producing Software Developer with around 3 year's experience involves programming expertise. Technical Skills Tools: Visual Studio 2013, Eclipse, SQL Server 2012 Languages: C#, C, C++ ,Python, Java, HTML, CSS, XML Scripting Languages : javascript , JQuery, Sound Knowledge On: Dot Net Framework, Socket Programming, Windows Services like WCF Services, Web Based Application , Web-Services like REST API's, MVC, Adobe Flash, Database Tuning, Object oriented concepts, Algorithms, Data Structures, N-tier architecture.
Hire Now
Freelance Hash developer in Arlington, United States
JVM Languages, SQL, Javascript expert
Hire Now
Freelance Hash developer in New Delhi, India
Full stack developer, Open source contributor, Web application security enthusiast
I'm a Product Engineer at Kayako. I've experience of both developing and breaking web applications. I specialize in LAMP (Linux, Apache, MySQL, PHP) stack, web application security (completed Google Summer Of Code with OWASP), version control (git) and DevOps (continuous integration and continuous deployments). I've mentored several college students in past and have a knack for solving problems.
Hire Now
Freelance Hash developer in Los Angeles, United States
Principal
QUALIFICATIONS PROFILE: * Accomplished professional with solid and progressive experience in various aspects of Engineering/Ops/IT.  * Specialized expertise in high performance, high-­traffic, fault tolerant secure services over HTTP and other network protocols.  * Adept in re­factoring and optimizing preexisting code.  * Recent experience with massive databases (100M+, multi-billion row tables, normalization, data modeling) and the nuances of querying and caching layers. * Firm understanding of encryption.  CORE COMPETENCIES: Social, Security, Fraud and Abuse, Network Services, Virtual Currency, Payments, Cloud, VoIP, Archiving, Compliance, SOX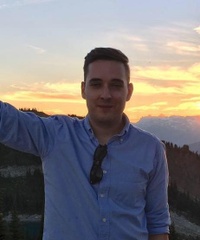 Hire Now
Freelance Hash developer in Edmonton, Canada
Junior Software Developer
Loves making android apps and all-around fundamental knowledge of various data structures and algorithms.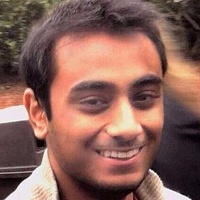 Hire Now
Freelance Hash developer in Lilburn, United States
Software Developer and Java Tutor
Aspiring software developer who utilizes technical skills, education, business experience, and evergrowing passion for solving broad and interesting problems, and transforming complication into simplicity.
Hire Now
Freelance Hash developer in Glasgow, United Kingdom
CTO: Elixir, Ruby, Rails, Android Developer (and scrum master) with 10+ years experience
I've now completed over 130 sessions on Codementor! I'm a consultant developer who's been coding for over 10 years now; 6 of those years professionally. I mainly work in Rails, EmberJS and Elixir these days, but I've built things in languages ranging from C to NodeJS to Go. I've had the opportunity to have large multi-nationals on my client list such as Mozilla, IBM, 888.com, and multiple large financial businesses. Outside of Codementor, I'm a CTO at a Startup in Scotland, as well as a consultant adviser for various startups and small businesses in Scotland and the UK.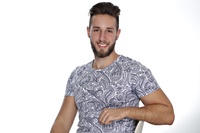 Hire Now
Freelance Hash developer in Belgrade, Serbia
Software Engineer at Symphony
Hello, my name is Aleksandar and I am programming now for more than 7 years. I have a strong algorithmic and mathematical background, competed through all high school and won several awards, including 1st award at Nationals in informatics, several international super-competitions, in which i came out as a finalist, etc I have expertise in various area of programming including: C, C++, Pascal, JAVA (Done for algorithms and making smaller applications),Javascript, React.Js + Redux (Frontend), Html/Css, Familiar with PHP and Laravel. I am currently a student at College of Computer Science in Belgrade, but am also working in as a full-time software engeneer in one of the strongest companies in country, mostly doing start-ups for San Francisco. Currently working on frontend, but am a full stac...
Are You a
Hash
Developer?
Get paid while making an impact. Become a Codementor for the next wave of makers.
Apply Now