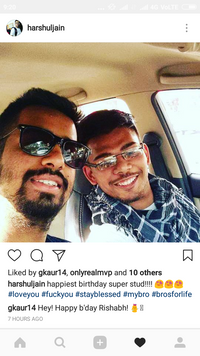 Harshul jain
Expert Python developer and Deep Learning Practitioner with 3 yrs of experience
Average Rating
5.0
(63 ratings)
Mar 2018
Great mentor! Very Helpful.
Feb 2018
Extremely helpful. 5 Stars. Will definitely hire again.
helpful and patient. understood what I needed and was proficient
great mentor, highly recommend
Harshul was kind and flexible with giving me assistance. Especially since I haven't used any company for assistance before. Also was able to help me understand a couple of syntax / logic issues I didn't understand very efficiently. I appreciate it!
Oct 2017
Helped me with everything!!!
This is the best mentor I have had! He is so knowledgeable and helped me run everything on my computer. Would recommend to ANYONE looking for a reliable and efficient mentor. By far THE BEST
Patient and very skilled in Python. Recommended.
Sep 2017
Harshul is very knowledgable and very patient. I found the session very useful. Awesome. Thanks so much
Aug 2017
Harshul has been so helpful with the many questions I've had while writing programs for my Intro to Python class. I did not have much coding experience previously, and he was able to explain things in a way that even a beginner could understand-- He is very clear in his instruction which is not always an easy thing to do! I am walking away a lot more confident in my skills than I was before. Despite a 9 hour time difference, he was also very flexible and made himself available at times that worked for me, which I really appreciate. He's been such a great teacher and resource and I highly recommend!
Very helpful and knowledgeable in python, numpy and pandas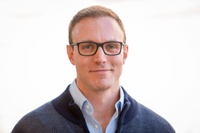 Harshul and I have been working together for about a month now on putting some of my excel codes / spreadsheets into more workable Python format - he's a good teacher, very patient, and is good with getting offline work done quickly. Highly recommend.
Time well spent with an elegant solution.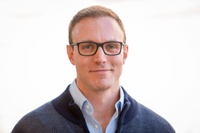 Harshul and I have started a few projects together this week - he's really done great work. Quick turnaround time and a great teacher.
Jul 2017
Harshul prepared in advance for the session so that no time is wasted. Explained clearly and patiently on the topics.