Find a mentor

Web Programming

Mobile App Programming

Programming Languages

Data Science /Engineering

Database /Operations

Others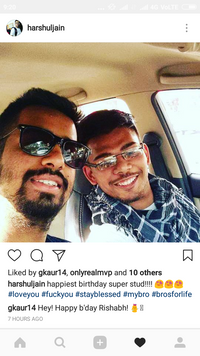 Harshul jain
Expert Python developer with 3 yrs of experience
Working with pelican
This post will help the beginner to get started with Pelican.
Vehicle Detection Using Cameras for Self-Driving Cars
Using machine learning and computer vision I create a pipeline that detects nearby vehicles from a dash-cam.
What is the next technology you want to try on production?
Elm, Go, and GraphQL are some our favorite new technologies. What technology are you eager to try on production? Join the discussion now!
6
How I Built a Reverse Image Search with Machine Learning and TensorFlow: Part 3
This third part of these posts focuses on app development for my machine learning and TensorFlow reverse image search.
DRY code vs. WET code
Good programming practices: DRY code and WET code practices.
What does your development team's culture look like?
What do you think is the most important cultural trait for a dev team? Join the discussion now!
Working With Class Based Views In Django
This is an attempt to breakdown Django Class Based Views into a less complex module for beginners in Django.
Building a Basic RestFul API in Python
Creating a basic REST API in Python using Flask Framework
Building your first web app using Python/Flask
Get started with the Python micro web-framework : Flask and see how to build a simple website using it.