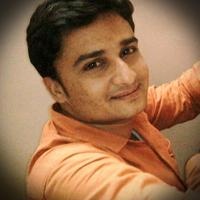 Hardik Joshi
Mobile App developer (Team Lead)
$10.00
For every 15 minutes
I have worked on various mobile platforms with Excellency. I have more than 5 years of experience. My Area of skills are for iphone/ipad/Android development. I have worked on application of different types, and working with various web services and databases has always been great experience. Android Skills: Advanced UI Design , SQLlite, Google Map Api1, Api2, Api3, In App Billing, Facebook Api, Twitter API, Json, QR Code, Background Service, GPS Service, Bluetooth Integration, Admob, Push Notification, FTP Server API, Photo Gallery, RSS Feed Reader, Eclipse, Android studio etc I promise following things. - Respond as quickly as possible. - Will keep deadline and high quality delivery. - Profitable business with you. - Bug free warranty. Thanks!
Blastchat is a mass communication platform that gives everyone (individuals and businesses) their own push notification so they can instantly connect with their audience! Send messages to as many friends, fans, consumers and others as you want and a second later, all recipients will receive a push notification. When users reply they are replying to you and you only. Think BCC on email but for mobile. All of that in just a few short seconds! Send messages privately to friends or publicly to people who turn on your blasts. Each blast is seen a second after it is sent with the use of real time PUSH NOTIFICATIONS. We are the first platform to focus primarily on push notifications to send mass messages! With the use of these notifications you will never miss an update from your friends, your favorite celeb, company or brand! All messages are available for 24 hours to ensure a feed of new and updated content - after that, they will be erased from existence. No more annoying group chats, no more copying the same message and sending it many times, no more scrolling through noisy feeds and no more signing up to outdated email newsletters. Need some inspiration on what type of messages to send? Check out the Discovery page to view messages from all users throughout the world! Try Blastchat today! It's simple, efficient, and fun to use.
**Create Private Events** - Invite guests to your wedding, baby shower, birthday party, etc. and see who's coming - Create a link to your website, donation page, registry, or to sell your event tickets - Control who gets to see and share your event - All your guests can download shared photos and videos - People can now search for your event with the event ID and request you to be added, great for large private events when you don't have everyone in your Contacts **Join Public Events** - Charity Events - Fundraisers - Galas - Many More! **Share** - Photos & Videos with unique frames, filters, emojis, drawing, and text - Share directly with friends, to events, or to your story (posts expire in 24 hours) **Chat** - Private Chat, Group Chat, and Event Chat - Customize when all your chats expire
Github repositories
Android-sqlite-tutorial
Android sqlite tutorial
TextureView requires hardwareAccelerated enable
A TextureView or a subclass can only be used with hardware acceleration enabled.
How to select + copy text from Android TextView?
This article demonstrates how to copy and paste text from TextView in android.
Average Rating
3.7
(3 ratings)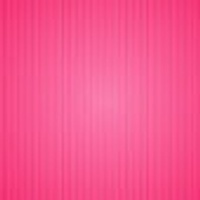 Great at coding, but hard to get & quite unprofessional. Didn't stick to agreement & wasted a lot of my time. Shame on a pretty good coder.
Great developer, helped me advancing in my project & gave me the necessary information to progress!