Not looking for Haproxy Developers? Find other types of developers:
View Profile
Freelance Haproxy developer in Belgrade, Serbia
Fullstack WordPress developer / System-Administrator
I am a full-stack web developer who has also worked as a system administrator, WordPress engineer, and web consultant. I've worked primarily as a WordPress developer for the last 6 years, but I also have a strong background in the system administration of Linux operating systems.
View Profile
Freelance Haproxy developer in Marquette, United States
Emergency support specialist, cloud consultant, lifetime coder, Linux ninja, security guru, developer-operations liasion, systems administrator. Often called 'rockstar', 'unicorn', 'hero', 'savior', 'recluse'; seldom called on the phone.
I put out cyber fires over donuts and camp fires. Polyphasic sleeper serving all timezones! Provider of live-help in real-time via video conference for technologies I have mastered and problems no one else can solve. Writer of re-brandable content management systems (every app has content, does it not?), re-usable apps & APIs, member of Mensa & Intertel, slayer of salmon. Human languages for fun, programming languages for breakfast. I left Detroit in the Dot-Com era to live deep in the north woods, I wear camo every day and kill my own food when I have to. I solve my own problems with grace and efficiency. I'll be happy to solve yours! My three most valuable skills: * Problem solving * Anticipation (of variables and user expectations) * Machine logic These skills, when applied t...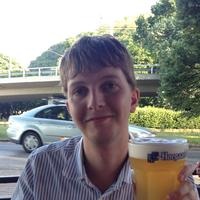 View Profile
Freelance Haproxy developer in Rotterdam, Netherlands
Very experienced Python and Postgresql architect with a vast experience in scaling and helping others
Author of Mastering Python (https://www.packtpub.com/application-development/mastering-python), a book to teach advanced Python programmers everything they need to master the language. No cure, no pay for specific problems. I only accept issues if I'm confident I can fix them in a short amount of time. Always happy to give advice :) Over the last 15 years I've started several companies and according to Stackoverflow I've helped ~3.2 million people using my knowledge. I'm one of the top Python contributors on Stackoverflow and have over 30k points. My main interests are scaling of large infrastructures and websites to millions of users as I did with my last large startup (fashiolista.com). I have many years of experience consulting people and companies with varying programming, dba...
View Profile
Freelance Haproxy developer in Deltona, United States
Full Stack Developer/DevOps & Course Instructor/+10 Yrs
I love programming. I've been doing it since I was a little boy at 12, I suppose it's just how I think! - Quick List: DevOps, Docker, Provisioning, AWS/GCloud/VPS, Node, REST, Python, PHP and any Framework, Vue, Angular, Ubuntu, Bash, etc. - Full Scale Apps @ https://jream.studio - Free Lessons @ https://youtube.com/JREAM - Full Training Courses @ https://jream.com - I really enjoy teaching!
View Profile
Freelance Haproxy developer in Hicksville, United States
Development and Operations Director
Global DevOps Community | http://devopschat.co Contact Details | http://jared.nyc
View Profile
Freelance Haproxy developer in Auckland, New Zealand
Web Startup Tech Lead - Full Stack Help - Tips & Tricks to Share!
Hi! I'm a polyglot technologist with decades of experience in startups and industry, and one of the most active Github users worldwide. Want insights, guidance or help? Get in touch!
View Profile
Freelance Haproxy developer in Delhi, India
I am an experienced Full stack developer and Team Lead at Zomato.
Software engineering is a healthy mix of science and art - that's what I live my life by! I love tinkering with software (and hardware), and making things work and play together nicely. I enjoy learning new things and strongly believe that continuous education is the only way for all of us to evolve. I've been working with web technologies since the early beginnings of my career and had an opportunity to explore the full stack - from the data backends (often databases) through application servers, webservers and proxies to client side programming with HTML, CSS and JavaScript. I get easily excited with (new) technology and often can't resist getting my hands dirty by playing with and often contributing to exciting technologies like AngularJs, NodeJs, Cassandra and many more. My goal is to ...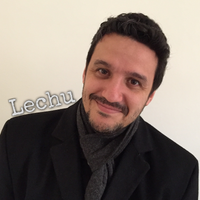 View Profile
Freelance Haproxy developer in Villa Devoto, Argentina
IT Infrastructure Expert (AWS, Linux, Infra)
Technology Architect Team Lead for Cloud Computing and IT Infrastructure Experienced in Cloud Computing powered by Amazon Web Services (AWS, EC2, VPC) In charge to maintain and migrate high load websites to the Cloud Unix Solaris and Red Hat Linux certified. Experienced with Open Source Technologies Formerly certified by CISCO Systems, Red Hat Inc. and Sun Microsystems * 20 years working in Technology, Infrastructure and Cloud Computing * Vast experience in Operations, Customer Care, and business relationship . * Leadership experience with Infrastructure and Operations teams. * Focused in delivery areas, methods, processes and tools to enable successful operations. Specialties: * Amazon Web Services (AWS) * Amazon Virtual Private Clouds (VPC) * Amazon Elastic Compute Cloud (EC2) * Amazon A...
View Profile
Freelance Haproxy developer in Rotterdam, Netherlands
9+ years experience, Senior backend developer. I can patiently explain the basics, as well as advanced topics
As a senior backend developer at one of the largest hosting providers in the Netherlands, I've written automated systems for our webhosting and VPS services. I am also an active member of the PHP community in the Netherlands, attend a lot of meetups, try to help people in any way possible and trying out public speaking to aid that goal.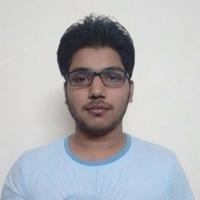 View Profile
Freelance Haproxy developer in Bengaluru, India
DevOps Engineer with +3 years of experience.
I am a DevOps Engineer with good knowledge of Linux servers , AWS cloud, python/bash scripting and multiple open source tools for automation & monitoring.
View Profile
Freelance Haproxy developer in Mérida, Venezuela
Member en Plone Foundation
I am native from Maracaibo, Venezuela, I a graduated of the "Academia de Software Libre" of Fundacite Mérida as "Especialista en Desarrollo en Software Libre" and also a graduate of the Colegio Universitario "Dr. Rafael Belloso Chacín" as "Técnico Superior Universitario en Informática", currently I am a member of the CENDITEL Foundation community, where I serves as Developer on Free Technology, I am advisor to Venezuelan government agencies regarding issues of community collaboration and free software development. I have experience using Free Software since 2002, I have been participated as a collaborator in the Internationalization process and Spanish localization in many Open Source and Free Software projects, I am an active contributor in Venezuelans projects like "CANAIMA GNU/Linux"...
View Profile
Freelance Haproxy developer in Beijing, China
Full stack DevOps
I am a developer & linux system administrator, working with PHP/Ruby/web stuff on debian(sid) everyday.
View Profile
Freelance Haproxy developer in Birmingham, United Kingdom
Software, Distributed Systems and Embedded Systems Engineer 7+ years
As an experienced, veteran Software and Web Application engineer, I have completed many feats within the world of technology. I have been involved in the Software Lifecycle process from start to finish, helping shape complex back-end and front-end. I have learnt from my experience, which has allowed me to complete nearly any challenge that is set within the technology industry. As I gained experience, I soon found myself in management roles, which has broadened my horizons into the world of business management. I have a vast experience and history in the software development industry, and have worked in all areas of the software development life-cycle. I have worked with numerous design methodologies, such as the Waterfall model, and the Agile methodology.
View Profile
Freelance Haproxy developer in McLean, United States
Full-Stack Help
The best way I can help you is by showing how all the pieces fit together. It's hard to learn some topics just by blog posts because they usually focus only on one piece. Instead, I'll show you how it all works, specific to your situation, and answer any questions you have. I've worked up and down the stack from designing to back-end services and server management.
View Profile
Freelance Haproxy developer in Seattle, United States
SRE at DataDog
Deep generalist with experience in infrastructure automation, IT operations, metrics and measurement, process reengineering, automation, release and change management, system architecture, and security. Industry exposure includes internet marketing, telecom and financial industries. Specialties: release management, process engineering, automation, audit, security, metrics and measurement, devops, system engineering, java performance and scalability
Are You a
Haproxy
Developer?
Get paid while making an impact. Become a Codementor for the next wave of makers.
Apply Now