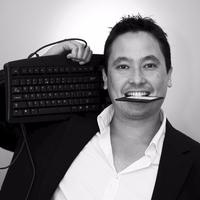 Juliën Hanssens
Digital roughneck, devoted developer, hardcore geek, movie buff, co-founder of two kids, multithreaded Dutchman.
For every 15 minutes
Professional full-stack developer, with a broad range of interests regarding development and geekiness in general. Most importantly, besides having over a decade of experience, is that I seem to have a sweet spot for simplifying issues due to pragmatism and a decent dose of common sense.
Amsterdam (+01:00)
Dutch, English