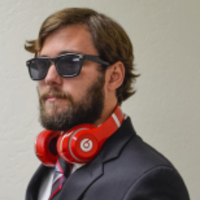 Brett "Hans" McMurdy
$10.00
For every 15 minutes
I'm here to help new people interested in becoming a programmer/designer and want to provide them with a solid foundation to grow as a developer and connect them with people in the industry (both directly and through recruiters). I'm a huge Zurb Foundation Advocate with 3+ years of experience as a programmer, entrepreneur, and user experience developer. I currently work as a TA at Coding Bootcamp at UoA. I love teaching/learning people about all the little tricks, bugs, gotcha's when it comes to front-end web development. I do also offer 50% OFF for 1+ hour long sessions to complete beginners (HTML/CSS/JS/Jquery) because I know how expensive this can be. So if you are looking for someone to help you with understanding the basics and not brake the bank, send me a message and I'll be more then happy to help you out.
Github repositories
IonicFramework-Templates
A Collection of templates for Ionic
TA-Helper
A simple repo to help grade hw for coding bootcamps.
Poor Mans guide to Web Development
This article contains following information: Tools to Learn free online resources free in-person resources