Find a mentor

Web Programming

Mobile App Programming

Programming Languages

Data Science /Engineering

Database /Operations

Others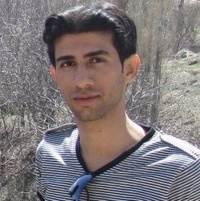 Hameed Hasan
PhD Candidate and Graduate Research Assisstant in Computer Science at Georgia Institute of Technology
Average Rating
5.0
(37 ratings)
Nov 2017
Was able to quickly identify my problem, gave a fully fleshed out solution that worked perfectly. Easy going and very thorough. Highly recommended.
Oct 2017
He very patient and helpful. He helped me to better understand the material I was struggling with as well as helping me to find the errors in my code. I appreciated his help! Hameed was very knowledgable and kind. I highly recommend him to anyone struggling with programming.
I can't be thankful enough for Hameed's help. He took the time to understand everything in my code. He understood the goal of my program fast and he knew how to give suggestions right off the bat. I will continue requesting Hameed for my future mentoring in Python programs.
Gosh, I don't know what to say. Talking to someone with formal training feels... so different. You get the in's and out's clearly. It took us a few rounds of miscommunication, but the experience is nothing like before: only if both sides know their points well can they argue, and such an argument is the most beneficial of all. All problem solved, admittedly not in an instant, but truly once and for all!
Sep 2017
Amazing mentor! Helped me with my java issues! thanks Hameed!
Fantastic mentor/tutor. Was a quick in responding to me and was able to help me despite me not having a webcam or audio. Thanks!
Great guy! Hamid really went above and beyond to help me understand everything and get up and running quickly.
Great Mentor. Lots of patience and will to complete the job. Went out of the way to help me, for me it was like Godsent. Amazing skills and great knowledge. A true Geek. Thanks Bro.
It was my first time using this website and had a great first time experience. 1. He spent extra time and effort for helping me. I've never seen this much passionate person. Of course, I didn't forget the gratitude. 2. Needless to say, he is an expert to teach me how my code is wrong. And I was able to understand clear as crystal! 3. If you have issues with Python and/or tensorflow, Hamid is the person who might save your project.
Knowledgeable and easy to follow!
The gentleman is very patient and will not stop until he meets your need, that is the best quality a tutor can ever have. I will always hire him as a tutor
Hameed helped me alot with my java code, my first code was off and I compared it to Hameeds, I will be contacting him for further projects! Thank you!
Aug 2017
Very high quality work and super fast. Great communication. Highly recommend using Hameed.