Find a mentor

Web Programming

Mobile App Programming

Programming Languages

Data Science /Engineering

Database /Operations

Others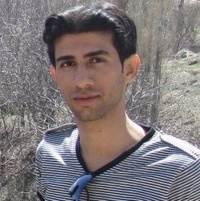 Hameed Hasan
PhD Candidate and Graduate Research Assisstant in Computer Science at Georgia Institute of Technology
$13.00
For every 15 minutes
I'm a PhD candidate in Computer Science at Georgia Institute of Technology with a minor in Machine Learning. The Georgia Tech CS program is ranked 7th nationally, among all the CS graduate schools, according to the USNews. Being such a competitive school, entails being knowledgable, too. In the lab that I do research, we implement our algorithmic prototypes and ideas using variety of programming languages, especially when the library that you are interested in is available only in one language! As such, I'm an expert in MATLAB, Python, C++/C, Java and Perl (but I also know some more, e.g. scala, PhP or even Lua ! :D) If you are interested to know about my research, I'm doing Deep Learning (https://www.technologyreview.com/s/513696/deep-learning), and I'm very happy about my research but brings me here is the joy of sharing my programming expertise with those who have a passion for learning the art of programming. I still remember the moments that I managed to run my first and simplest program using the Pascal programming language, back in 20 years ago, and I'm willing to pass such a feeling to you if you like learning. I think programming is the easiest and coolest thing that everyone can do. I think that an effective teacher is the one who has mastered the art of formulating complex programming subjects into easily understandable problems so that everyone can enjoy programming. Well, having said that, the positive intention by itself is not enough, you need to know how to do that in practice and that is not acquired except through experience. Aside from my first role as a programmer, I consider myself a pretty experienced teacher as well. I have 5 years of experience in teaching at Georgia Tech as a teaching assistant, in multiple courses such as Machine Learning, Computer Science and Ethics, Biomedical Health Informatics, Problem Based Learning, Computational Problem Solving for Scientists and Engineers, all of which require a significant amount of expertise in programming and teaching. I have also taught ME1311 (MATLAB for engineers with applications), at Kennesaw State University, as a lecturer. In summary, I can teach the followings comfortably: 1. Python 2. MATLAB 3. Java 4. C++/C 5. Discrete Math 6. Graph Theory
5
Python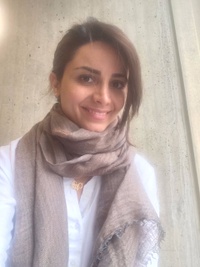 5
Machine learning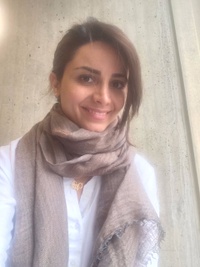 4
Java

4
C++
3
C
Github repositories
TFBS_Prediction_Dream_Challenge
Average Rating
5.0
(37 ratings)
Hameed is an amazing mentor. He helps me with my assignment, walking me through the process with kindness and He did an excellent job helping me with my Perl Programs. I recommend him and he gets a 5 out 5 stars!!! Great Tutoring!!!
Was able to quickly identify my problem, gave a fully fleshed out solution that worked perfectly. Easy going and very thorough. Highly recommended.
He very patient and helpful. He helped me to better understand the material I was struggling with as well as helping me to find the errors in my code. I appreciated his help! Hameed was very knowledgable and kind. I highly recommend him to anyone struggling with programming.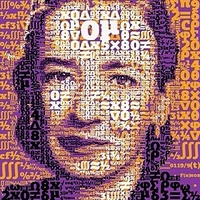 I can't be thankful enough for Hameed's help. He took the time to understand everything in my code. He understood the goal of my program fast and he knew how to give suggestions right off the bat. I will continue requesting Hameed for my future mentoring in Python programs.
Gosh, I don't know what to say. Talking to someone with formal training feels... so different. You get the in's and out's clearly. It took us a few rounds of miscommunication, but the experience is nothing like before: only if both sides know their points well can they argue, and such an argument is the most beneficial of all. All problem solved, admittedly not in an instant, but truly once and for all!
Amazing mentor! Helped me with my java issues! thanks Hameed!
Fantastic mentor/tutor. Was a quick in responding to me and was able to help me despite me not having a webcam or audio. Thanks!
Great guy! Hamid really went above and beyond to help me understand everything and get up and running quickly.
Great Mentor. Lots of patience and will to complete the job. Went out of the way to help me, for me it was like Godsent. Amazing skills and great knowledge. A true Geek. Thanks Bro.
VIEW MORE REVIEWS