Not looking for Hacking Developers? Find other types of developers:
View Profile
Freelance Hacking developer in Budapest, Hungary
IT Architect / Consultant - Ex: @Google, Built mobile apps for Hollywood celebrities, let's chat!
I hacked into Tsu, the Facebook competitor, currently being resolved I found a vulnerability in Assembly (shutting down soon) and became the first person to hack it.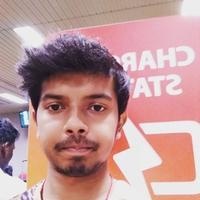 View Profile
Freelance Hacking developer in Gandhinagar, India
Backend & DevOps guy, Automation guru, GSoC 17 & Udacity Mentor
I am a freelance developer currently mentoring at Udacity and Google Summer of Code. I expertise in Backend and Android development. (Weird combination, I know, right?) I have been programming for 6 years and I believe in code sanity as much as anything. I also do top-level competitive programming so my algorithm skills are pretty strong and so with me, you can be sure that the code created will be optimized and relatively bug free.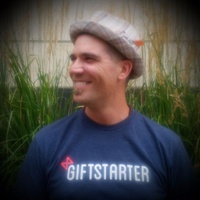 View Profile
Freelance Hacking developer in Vancouver, Canada
Internaut explorer.
500 Startups alum and long time internaut. Co-founded several companies and worked on three continents. Last travel data app > 23M/yr+ revenue. Managed teams with 35+ people. Raised funding three time including a startup studio. Bootstrapped to profitability twice. Sold thrice, but never huge. Software designer, whistleblower fan and occasional writer. Social engineer and the internaut of things. The rest is inconspicuous. I enjoy small teams who do big things and being a full time traveler with my family. All problems can be solved and every moment a new opportunity. I constantly need help with one or more of these keywords and can help you with the same: javascript, architecture, architect, design, api, react, redux, react native, ionic, angular, node.js, stamplay, stripe, google clou...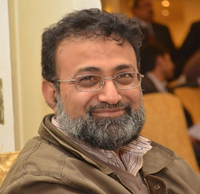 View Profile
Freelance Hacking developer in Rawalpindi, Pakistan
Trainer and Mentor on Linux/UNIX, DevOps, AWS and Machine Learning using Python
Trainer and Mentor on Linux/UNIX, DevOps, AWS and Machine Learning using Python. An IT Professional with solid knowledge and experience of major functional IT areas, with an emphasis in management and implementations of UNIX/Linux systems in large data centers. Online Mentor at Codementor: https://www.codementor.io/umarmurtaza Trainer: Conducted handons 3-4 Days Workshops on Linux/UNIX Administration, Shell Scripting, DevOps and Python A DevOps Engineer with handson experience and a trainer on following Tools: - Vagrant / Docker / Docker-compose / Ansible / Puppet / Jenkins For the Data Scientist Track: Have working/handson expeprience on python datasets, pythons data science tools (numpy, pandas), importing and cleaning data using python. Linux/UNIX Expertise: - System Installati...
View Profile
Freelance Hacking developer in Kalamata, Greece
Information Security Specialist
Have been in the field of security from the age of 13 and have been studying ever since. I first hacked at the age of 14 using social engineering.
View Profile
Freelance Hacking developer in Los Angeles, United States
Principal
I have some unorthodox knowledge in

hacking

computer systems and have more recently refined and put this towards writing more secure software. I've also taken recent courses for wireless network auditing from Hak5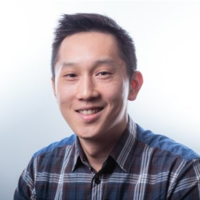 View Profile
Freelance Hacking developer in San Francisco, United States
Make Data Science accessible to fuel Company's growth
In this ever-connected, post smartphones & wearable tech world we live in, more and more People and Companies need access to data science to get answers from their data. With 10+ years of experience in the analytics space, I'm here to help - by first taking time to understand your pain point and problem statement, I offer the right set of recommendations and help implement the analytical solutions to deliver needed insights today. Sitting in the intersection of analytics, business, and people - I know what success looks like and have hands-on experience to help companies build towards their goals and aspirations.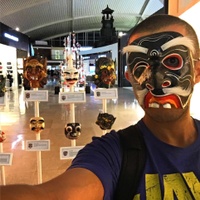 View Profile
Freelance Hacking developer in Phra Nakhon Si Ayutthaya, Thailand
Consultant - Senior Software Engineer - Javascript
These past years, I helped setup a PaaS company from scratch while living in Chiang Mai, I contributed to a fin-tech company in Sanlitun, the vibrant heart of Beijing, and more recently experienced working in the scope of a Fortune 500 OTA company in Bangkok. I've been working with a lot of different technologies so my help spectrum is wide. I'm currently working with Node.js, React.js and React Native on a daily basis; these are definitely my "forte"s if you need a pair programming session. More information available on my LinkedIn.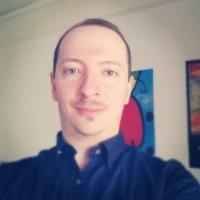 View Profile
George Delaportas (ViR4X)
Freelance Hacking developer in Athens, Greece
Hacker / Enterprise Architect :: Solve what others don't.
The "impossible" is a word that does not exist in my vocabulary. I have the gift of the multi-dimensional thinking. I am capable of finding solutions from different angles when others give up and I always succeed. I am an Enterprise Architect/Engineer with a solid background and experience. I am also a certified White Hat Hacker. In the past I have worked in large projects and I built the infrastructures, the frameworks and the foundations on which I then optimized or made additions and enhancements. I am the guy who will provide you with the solutions in the most demanding problems.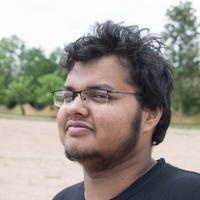 View Profile
Freelance Hacking developer in Jodhpur, India
OpenSource.C++.Python.ArchLinux.DataScience
I am an expert C++, Python developer with over eight years of experience. I am highly talented and skilled in problem-solving and understanding complex and large code base.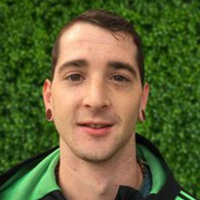 View Profile
Freelance Hacking developer in Burlingame, United States
Graphic designer, website developer, sales & marketing background.
Hi, I've been part of the Silicon Valley startup community since 2011 and am excited to share my skills with the CodeMentor community. Areas of expertise: - Graphic design (UX, UI, branding, promotions, decks etc) - Website development (CMS systems and integrations, blogging, content development, SEO) - Sales (B2B, SaaS, presenting) - Marketing (outbound & inbound) I'd like to help you with your project, let's get started!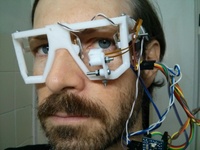 View Profile
Freelance Hacking developer in Bilbao, Spain
A creative maker and new media developer that loves to solve technical problems
I use to works closely with artists and enterprises to design and develop experimental interactive installations and devices that include embedded electronics, robotics or special mechanics. Last years this included teaching a workshop in a New Media Master at the Universidad Politécnica de Valencia, introducing the students to the world of robotics and interactive installations. I love to learn all the aspects of a new project's requirements and in the process add some new knowledge to the global database and share it with others.
View Profile
Freelance Hacking developer in San Antonio, United States
Author, programmer, instructor, engineer, and consultant
Military veteran, full-time systems engineer and part-time software engineer. Author of Python programming book series "Learning to Program Using Python". Former adjunct professor at ECPI University and current Python programming bootcamp mentor with Thinkful. Ten+ years of experience in project management, information security, Linux, and other IT-related areas, with multiple certifications. Just looking to share my knowledge.
View Profile
Freelance Hacking developer in Ashdod, Israel
Elm and agile enthusiast
I love technology and front-end development in particular, with over 5 years of experience both as a hired pro in a high paced team for huge projects and as a freelancer for small company's side project, I found Elm brings order to chaos and believe it's the best technology one can choose today.
View Profile
Freelance Hacking developer in New Orleans, United States
Marketing Developer
I'm a web developer with a focus on technical marketing. In addition to designing and developing high performance websites (both in speed and conversions), I have a strong knowledge of technical marketing as it applies to SEO, a/b testing, analytics and more.
Are You a
Hacking
Developer?
Get paid while making an impact. Become a Codementor for the next wave of makers.
Apply Now