Freelance Hacking Developers Available for Hire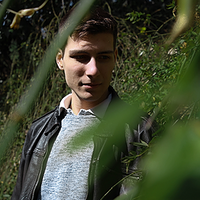 Hire Now
Freelance Hacking developer in Budapest, Hungary
CEO @ Dakai - Blockchain Solutions (Past: Google, IDG, Blockchain Consulting)
I hacked into Tsu, the Facebook competitor (company shut down), I found a vulnerability in Assembly (shutting down soon) and became the first person to hack it.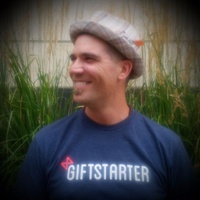 Hire Now
Freelance Hacking developer in Vancouver, Canada
Internaut explorer.
500 Startups alum and long time internaut. Co-founded several companies and worked on three continents. Last travel data app > 23M/yr+ revenue. Managed teams with 35+ people. Raised funding three time including a startup studio. Bootstrapped to profitability twice. Sold thrice, but never huge. Software designer, whistleblower fan and occasional writer. Social engineer and the internaut of things. The rest is inconspicuous. I enjoy small teams who do big things and being a full time traveler with my family. All problems can be solved and every moment a new opportunity. I constantly need help with one or more of these keywords and can help you with the same: javascript, architecture, architect, design, api, react, redux, react native, ionic, angular, node.js, stamplay, stripe, google clou...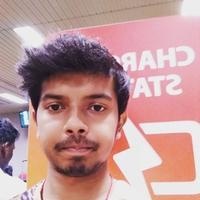 Hire Now
Freelance Hacking developer in Gandhinagar, India
Backend & DevOps guy, Automation guru, GSoC 17 & Udacity Mentor
I am a freelance developer currently mentoring at Udacity and Google Summer of Code. I expertise in Backend and Android development. (Weird combination, I know, right?) I have been programming for 6 years and I believe in code sanity as much as anything. I also do top-level competitive programming so my algorithm skills are pretty strong and so with me, you can be sure that the code created will be optimized and relatively bug free.
Hire Now
Freelance Hacking developer in Los Angeles, United States
Principal
I have some unorthodox knowledge in

hacking

computer systems and have more recently refined and put this towards writing more secure software. I've also taken recent courses for wireless network auditing from Hak5
Hire Now
Freelance Hacking developer in Kalamata, Greece
Information Security Specialist
Have been in the field of security from the age of 13 and have been studying ever since. I first hacked at the age of 14 using social engineering.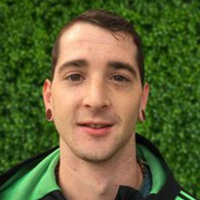 Hire Now
Freelance Hacking developer in Burlingame, United States
Graphic designer, website developer, sales & marketing background.
Hi, I've been part of the Silicon Valley startup community since 2011 and am excited to share my skills with the CodeMentor community. Areas of expertise: - Graphic design (UX, UI, branding, promotions, decks etc) - Website development (CMS systems and integrations, blogging, content development, SEO) - Sales (B2B, SaaS, presenting) - Marketing (outbound & inbound) I'd like to help you with your project, let's get started!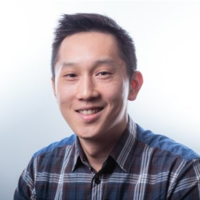 Hire Now
Freelance Hacking developer in Central, Hong Kong
Make Data Science accessible to fuel Company's growth
In this ever-connected, post smartphones & wearable tech world we live in, more and more People and Companies need access to data science to get answers from their data. With 10+ years of experience in the analytics space, I'm here to help - by first taking time to understand your pain point and problem statement, I offer the right set of recommendations and help implement the analytical solutions to deliver needed insights today. Sitting in the intersection of analytics, business, and people - I know what success looks like and have hands-on experience to help companies build towards their goals and aspirations.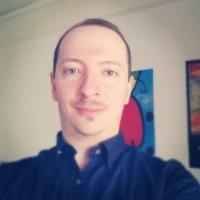 Hire Now
Freelance Hacking developer in Athens, Greece
Hacker / Enterprise Architect :: Solve what others don't.
The "impossible" is a word that does not exist in my vocabulary. I have the gift of the multi-dimensional thinking. I am capable of finding solutions from different angles when others give up and I always succeed. I am an Enterprise Architect/Engineer with a solid background and experience. I am also a certified White Hat Hacker. In the past I have worked in large projects and I built the infrastructures, the frameworks and the foundations on which I then optimized or made additions and enhancements. I am the guy who will provide you with the solutions in the most demanding problems.
Hire Now
Freelance Hacking developer in Berlin, Germany
I am Pepijn, from Amsterdam, Computer Science graduate and Team Lead of a young development team. If you're looking for someone with a young approach to things, I am your guy. Through my own job I have the oppurtunity to always work with the bleeding edge technologies of new languages.
Hire Now
Freelance Hacking developer in Columbus, United States
Cross-Layer Business Technologist (programming, design, integration, data, agile/scrum, security, you name it!)
I have a broad and diverse background that includes a degree in Physics as well as over 30 years of experience in Information Technology, including focuses on Application Development, Systems Architecture, Performance Tuning and Risk Mitigation, Project Management, Network Security, Application Security, Database Design/Optimization, Automated Software Verification, IT Automation, System Administration, Agile Project Management, Team Development, Mentoring, Disaster/Recovery Planning, Data Warehousing, and IT Strategy. My technical skills and experience have been gained across a wide variety of business domains, including IT Management, Finance, Banking, Mortgage, Transportation Logistics, Online Retail, Human Resources, Clinical Research, Restaurant Operations, Healthcare, and Busine...
Hire Now
Freelance Hacking developer in Dubai, United Arab Emirates
Security Consultant
Information Security Specialist with more than nine years of experience whose qualifications include a degree in computer science; GIAC GPEN, GCIA, Ec-Council CEH, Microsoft MCP, Offensive Security Certified Professional; and detailed knowledge of security tools, technologies and best practices. Working knowledge over various domains of information security such as penetration testing networks, web applications, Incident handling & response, Malware Analysis, Incident Analysis, Threat Analysis for protecting networks, systems and information assets for diverse companies and organizations including top notch IT Security Research.
Hire Now
Freelance Hacking developer in New Orleans, United States
Marketing Developer
I'm a web developer with a focus on technical marketing. In addition to designing and developing high performance websites (both in speed and conversions), I have a strong knowledge of technical marketing as it applies to SEO, a/b testing, analytics and more.
Hire Now
Freelance Hacking developer in Birmingham, United States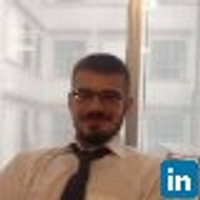 Hire Now
Freelance Hacking developer in Cork, Ireland
Software Developer and Consultant
I'm a passionate project manager and full stack software engineer with over 10 years experience. I've devoted the past 8+ years to mobile, cloud and IoT. I love working in the software industry and keeping up with the latest trends and technologies. I've produced software systems for Nissan UK, Pepsico, Renault, McCurach UK, OpenCinma, AOD, Centrilogic, Dacentec, VIP and many others. I've worked for clients in Ireland, Silicon Valley, NY, UK, Germany, France and many others. I specialize in delivering cloud based web applications and Android and iOS projects that are of a particularly complex nature or that are under aggressive time deadlines. Mnay of the projects I've delivered had a significant hardware element and used Bluetooth, NTF, QR Code and a large range of IoT devices. I love t...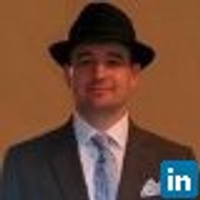 Hire Now
Freelance Hacking developer in Oklahoma City, United States
Author, programmer, instructor, engineer, and consultant
Military veteran, full-time systems engineer and part-time software engineer. Author of Python programming book series "Learning to Program Using Python". Former adjunct professor at ECPI University and current Python programming bootcamp mentor with Thinkful. Ten+ years of experience in project management, information security, Linux, and other IT-related areas, with multiple certifications. Just looking to share my knowledge.
Are You a
Hacking
Developer?
Get paid while making an impact. Become a Codementor for the next wave of makers.
Apply Now