Freelance Gulp Developers Available for Hire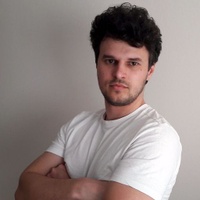 Hire Now
Freelance Gulp developer in Zagreb, Croatia
Fearless web developer eager to prove his worth.
I am a fearless web developer. I have been working with web technologies since 2011. Building web interfaces using the latest front-end techniques is my main passion. I always try to code with performance, usability, and accessibility in mind. High scores on page scoring tools are proof of the quality work I am aiming for. I like my code clean, organized, and documented, whether I work solo or in a team.
Hire Now
Freelance Gulp developer in Boulder, United States
Web developer w/ 17+ years expertise, providing structured solutions, focused on startups. DevOPs
I have a crowd sourced build process that is contributed to on a daily basis.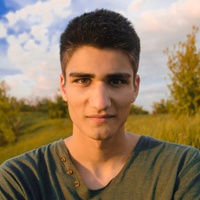 Hire Now
Freelance Gulp developer in Nis, Serbia
CEO & Developer at Studio XXII
Hello 👋, I am an experienced Front-end developer, Designer & Consultant. Usually working with large scale front-end architectures and complex web animations 👾. Love to share knowledge 📚 . Also, love analog photography 🎞 and cold spaghetti 🍝.
Hire Now
Freelance Gulp developer in Phuket, Thailand
Relax, it's just life ...
Separation between production and development, minification, concatination, multiple apps/domains, scss, coffee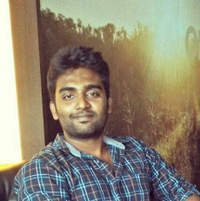 Hire Now
Freelance Gulp developer in Hyderabad, India
Front end web developer.
I use

gulp

as my task runner. I integrate

gulp

with gulp-sass to convert my scss to css files, gulp-git to auto commit and push on builds, runSequence to serialise my tasks and gulp-mocha to run my tests on watch.
Hire Now
Freelance Gulp developer in Jonesborough, United States
Senior Software Architect / Developer
I've been building software build/packaging scripts for ages using Ant. Gulp, only about a year now, but I'm fully onboard with what it can do. For my most recent project at https://page-fight.com, I used it to minify and concatenate the JS and CSS that needed it, yielding only two files to download instead of 30+. My script also watches for changes to the JS and CSS files as I develop, and rebuilds the appropriate bundle. I can help you automate your build tasks.
Hire Now
Freelance Gulp developer in Waunakee, United States
Angular and JS Master
Ahh gulp, I used grunt for awhile but after switching I will never go back, automating my builds and deploys makes my life so much easier.
Hire Now
Freelance Gulp developer in East Barsham, United Kingdom
Experienced full-stack developer
Gulp is currently my preferred build tool, though I have begun to explore webpack recently, and tend to use it for bundling my javascript modules due to some problems I've had with

gulp

and preserving sourcemaps with browserify. I try not to focus too much on build tooling because I feel it can be a little navel-gazey; it's easy to spend a day tweaking your build process for little reward.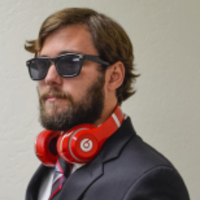 Hire Now
Freelance Gulp developer in Mesa, United States
Front End Developer
I use and modify

gulp

almost daily for countless tasks... Whether its pre-processing/post-processing css for maximum browser support, optimizing images, compiling js (in countless ways), converting excel files to json, automatic screenshots of your site, automatic site map generation, html to jsx conversion and hell even writing a custom task to loop through a list of my students and clone their latest work so I can grade it,

gulp

will help you with it all.
Hire Now
Gulp.js is a new build system for Node.js. It uses a stream interface as opposed to a declared interface like Grunt.js I converted a Grunt.js script to Gulp.js and then implemented new features in Gulp.js. It lints code, compiles, concats, adds an etag, injects into index.html, and makes an Application Cache Manifest for an off-line app. I can help a new dev through the sticky bits with Gulp.js.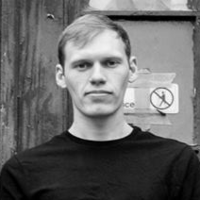 Hire Now
Freelance Gulp developer in Traverse City, United States
Full-stack Node/Ember.js Web App Developer
After using grunt,

gulp

has been a breath of fresh air, although not without its issues.
Hire Now
Freelance Gulp developer in Centreville, United States
President/Founder at Code Corps
I have set up

gulp

as a build tool for clients both large and small. I have also set it up for task automation, and have experience working with

gulp

in personal projects as well.
Hire Now
Freelance Gulp developer in Singapore, Singapore
Front-End Developer
I used

Gulp

to automate build process for some of the projects I worked on.
Hire Now
Freelance Gulp developer in Empoli, Italy
AngularJs => I'm Your Mentor! Enthusiast Front End Application Developer and Entrepreneur who helps Companies create Softwares.
Create build script with

Gulp

is simple and useful. Gulp is my personal assistant for repeated tasks and i use it for different operations like: minifying, uglifying, build and so on.
Hire Now
Freelance Gulp developer in Sunnyvale, United States
Senior Software Engineer at LinkedIn
I am a big fan of gulp. Since the introduction of webpack, I haven't spent a ton of time in gulp, but normally I use

gulp

as my de facto build tool for front-end systems.
Are You a
Gulp
Developer?
Get paid while making an impact. Become a Codementor for the next wave of makers.
Apply Now