Find a mentor

Web Programming

Mobile App Programming

Programming Languages

Data Science /Engineering

Database /Operations

Others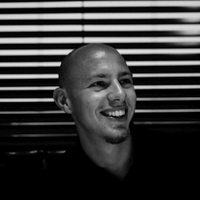 Guillaume Picard
React.js expert and Front-End Architect with an eye for good UX and a craving for speed
For every 15 minutes
I have spent a big chunk of my existence discovering new things by travelling around the world in more than 20 countries now and i would consider myself engaging, energetic, open minded and embracing the ever changing nature of life. Today i am proud to say my clients reflect my explorer nature by spanning across the entire globe from Canada to Australia through my homeland France. As a Web Developper, I have been working in close collaboration with digital agencies and freelance designers to implement and deliver the latest in front-end technologies. I am passionate about developing responsive web sites, adapting to any viewport and making the whole web experience more interactive through the use of HTML5, CSS3 & jQuery. Over the years i have developed strong & optimized methodology to get a project up and running quickly through mastering automation tools such as Gulp or preprocessors like SASS. The ever-evolving landscape of web development is a stimulating environment and collaborating using Git & Github opens up a world of possible. Keeping up to date through R&D has been a big and interesting part of this job so far, allowing me to suggest innovative solutions to my clients. Solving everyday design challenges has taught me that today's opportunities in our industry are limitless and communicating about your brand and goal can be a fun & dynamic experience for your end-users. Goal I want to work on high quality large scale & long term products. Being part of a team sharing the same values and goals is what i am looking forward to. Putting my knowledge and expertise to the service of the team with a strong focus on finding creative ways to solve problems together. This is an opportunity for me to grow as a developer and human being through communication and passion for the latest and greatest in our industry.
React
- 2 years experience
I specialize in React and I have worked on large scale projects (DreamWorks & The Australian Ballet) integrating other technologies such as D3.js seamlessly and building an entire FED architecture base on React & Redux
I specialize in functional programming, React.js and building strong front-end architectures.
I have created a few APIs using express and use node for a lot of automation stuff as well as Universal React Apps. Node is a rich environment and with the npm ecosystem the possibilities are endless. Let me guide you through the amazing journey that is Node development.
Performance is always my main focus (along with a good code discipline) and i'm familiar with a lot of techniques and technologies that help me achieve the speed i'm aiming for such as Service Workers, improving perceived speed via placeholders, server configuration, code optimization, speed auditing and bottleneck hunting.
I have been doing responsive web design when it was not a thing yet, combined with progressive enhancement and mobile first approaches.
After running ArchLinux on my main computer for 3 years and breaking my whole install every other week. I can succesfully say i'm more than comfortable around Linux (be it debian based distros such as Ubuntu or ArchLinux)